THE VILLAS BY JOURNEY MEXICO DIFFERENCE
Destination Specialists

As an in-country, multi award-winning expert on customized, luxury travel in Mexico, you can count on us to create unmatched Mexican villa experiences.

Mexico Villa Experts

We focus only on Mexico, offering a handpicked portfolio of personally inspected villas, allowing us to provide the perfect Mexican villa holiday throughout the country.

Beyond the Villa

We can help you create a complete, personalized villa vacation—from luxury transportation to one-of-a-kind experiences and much more, all tailored to your desires.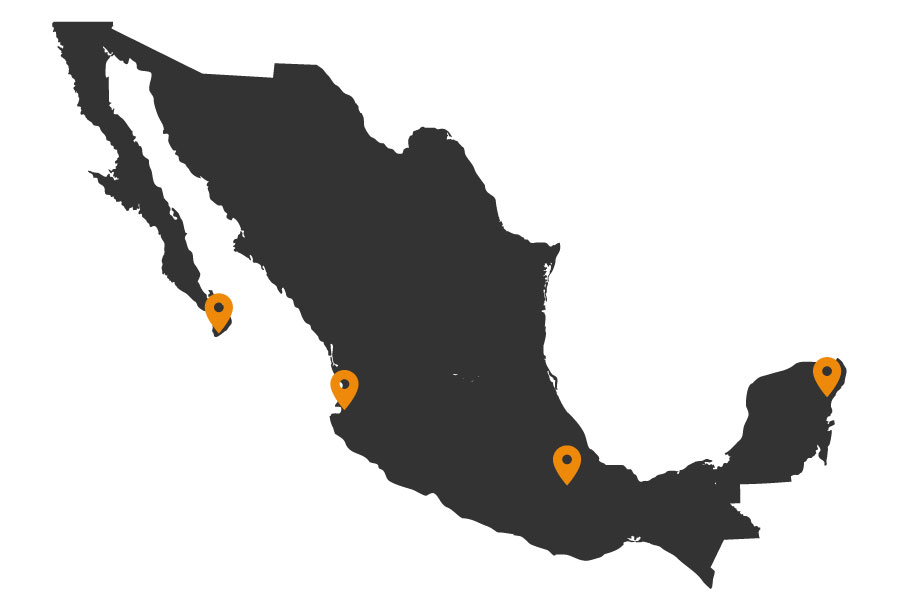 IN-COUNTRY SUPPORT
We're based in Mexico with offices in top destinations including Cancun, Los Cabos, Puerto Vallarta, and Mexico City.
We personally select and inspect every villa to make sure it lives up to our exceedingly high expectations.
BEST VILLA RENTAL AGENCY
Journey Mexico is a multi-award winning luxury travel company including Villas by Journey Mexico being honored with the prestigious Best Villa Rental Agency award by Travel + Leisure.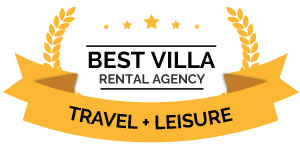 WHAT OUR CLIENTS ARE SAYING?
Adriana was OUTSTANDING as our point person for the villa arrangements. The entire Journey Mexico team were great, but Adriana really stood out. Thank you for all that you did to make this a memorable and well organized trip for our clients. We so appreciated it. Our clients only had excellent things to say about the villa. They are 5* travellers and really loved every element of the villa and service. Thank you!
Mercedes S.
March 2023, Villa Mariola
Fernando and Miguel were AMAZINGGGG!!! Miguel cooked food that was just the most delicious food we have ever tasted. Fernando's english was perfection, his service was unparallel and we wanted him to come home with us. The Villa was well maintained, so much better than the website and we can't wait to come back!
Katie B.
Dec 2022, Villa Estero
Thanks for following up. We had a lovely time - most specifically the property was perfect for the weekend & the staff, Rodolfo & Chef Hector & team were absolute perfection. They were the perfect addition to making our stay so personal (and with the most amazing food & cocktails!). Our driver for our Tulum trip was also very kind & attentive. Thanks again for all the help and support from your side setting up the activities & managing our menu & grocery, and responding to our many questions!! The group is already looking forward to booking with Journey Mexico again.
Kristin M.
Sept 2022, Alma Rosa
I just wanted to thank you for all you did to arrange our stay at Villa Mariola. Everything was ready for us when we arrived and the safety gates created the safe environment that we needed with 4 toddlers.
The villa was comfortable and the staff was pleasant, hard working and accommodating. The chef's Rafael and Alex are amazing, every meal that they created was like eating in an upscale New York restaurant. Thank you again, Debbie and the Tosi and Muser families
Debbie T.
June 2022, Villa Mariola
Oh my gosh we LOVED it!!!!! The house was stunning, even more so than pictures or videos. We were thrilled, had the best time, couldn't have been happier! Service was so good, food was incredible, everything was so nice! There were tiny tiny things but not even worth mentioning, it was all so great. We loooved our butler Jose, he was so nice and helpful. Everything was so amazing! Definitely encouraging clients to book this!
Katie J.
March 2022, Casa Brisa
Reaching out to extend extremely positive reviews of our experience this past weekend at Alma Rosa. The villa & staff was all around perfect...with a particular highlight being the chef and butler...they were fantastic. We had a VERY enjoyable stay and hope to return in the future.
Hillary M.
March 2022, Alma Rosa
I worked with Carlos Diaz to plan our vacation and he was excellent!!
Carlos was professional, responsive and very thorough. He made everything easy and he is so pleasant and professional. The staff at the house was phenomenal. They bent over backwards to make our stay pleasant and fun and took care of everything on our behalf. The vacation was perfect and we hope to visit Mexico again very soon!
Aimee M.
Feb 2022, Villa Opalo
It was amazing. I've already bragged to Pique Travel that we have got to get clients in there. Everything from the transfers to the villas to the food to the service and staff was just perfect. We are beyond grateful and already want to go back when we travel together again in 2 years! I'll do the survey no problem. Please pass on my gratitude to everyone and Journey Mexico to Maya Luxe, it was just amazing. Thank you so much for your help and guidance on this!!!
Amy V.
Jan 2022, Puerto Estate
Our trip was nothing but amazing!! Both chefs were great, super friendly, made delicious meals and they did not disappoint. Carlos and Daniel made sure that our trip/stay went smoothly from beginning to end and the planning process was smooth. Both were quick at responding to texts and emails and I appreciated that SO much. Without all of you who have helped we would have been lost in the planning process, so thank you.
Andrea R.
Nov 2021, Villa La Semilla
The trip was amazing! Jessica and Patricia did an outstanding job of accommodating my every need before arrival. Patricia was great at suggesting things for our group. She understood my vision and made sure everything went well. We only had a mixup on bedroom assignments but I think that may have been on the villa concierge. I was the coordinator and requested the best room but somehow got the least ( even though there really was no least) All of the rooms were nice. I highly recommend Journey Mexico. The house and staff, far exceeded my expectation. Will definitely use this company again.
Nina H.
Oct 2021, Alma Rosa