THE VILLAS BY JOURNEY MEXICO DIFFERENCE
Destination Specialists

As an in-country, multi award-winning expert on customized, luxury travel in Mexico, you can count on us to create unmatched Mexican villa experiences.

Mexico Villa Experts

We focus only on Mexico, offering a handpicked portfolio of personally inspected villas, allowing us to provide the perfect Mexican villa holiday throughout the country.

Beyond the Villa

We can help you create a complete, personalized villa vacation—from luxury transportation to one-of-a-kind experiences and much more, all tailored to your desires.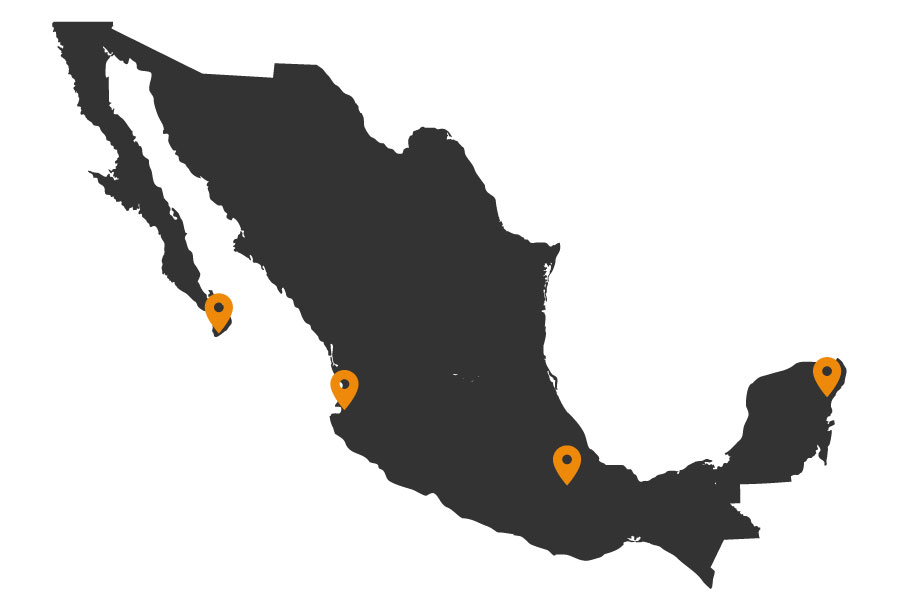 IN-COUNTRY SUPPORT
We're based in Mexico with offices in top destinations including Cancun, Los Cabos, Puerto Vallarta, and Mexico City.
We personally select and inspect every villa to make sure it lives up to our exceedingly high expectations.
BEST VILLA RENTAL AGENCY
Journey Mexico is a multi-award winning luxury travel company including Villas by Journey Mexico being honored with the prestigious Best Villa Rental Agency award by Travel + Leisure.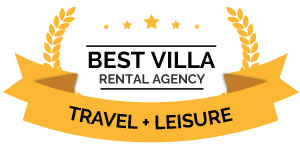 WHAT OUR CLIENTS ARE SAYING?
Our trip was nothing but amazing!! Both chefs were great, super friendly, made delicious meals and they did not disappoint. Carlos and Daniel made sure that our trip/stay went smoothly from beginning to end and the planning process was smooth. Both were quick at responding to texts and emails and I appreciated that SO much. Without all of you who have helped we would have been lost in the planning process, so thank you.
A.R, Villa La Semilla
Nov 2021
Jessica Seba is the best there is! She is incredibly passionate about all that Mexico has to offer. She also knows her cliental and selected 3 very different high-end villas for our group to experience, in the perfect order. Villas by Journey Mexico is very lucky to have Jessica representing them!
B.H, Villa Mandarinas
May 2019
Thank you for your help on what was a truly spectacular family trip! All your services were flawless and we loved our guide.
The transfers were easy and seamless. Could not have asked for a better stay in gorgeous San Miguel!
J.B
June 2019
Honestly, I have told at least 10 people to go to Mexico City and contact Journey Mexico for accommodation since we got back! We had the best time! Thank you all so much
W.B, Laredo 18 Mexico City
May 2019
I can't tell you how much we all enjoyed the trip to Puerto Vallarta. The staff was amazing, the house was spectacular, and we loved every minute. I would recommend you guys to anyone. Thanks again for all your help.
J.C, Casa Quetzal
2019
The villa is spectacular!! Everything about our stay was first class. The grounds are stunning, private and breathtaking. The staff was gracious and accommodating. In addition, the food was outstanding. The chef and his crew are to be commended. And a big thank you to Gabriela for being such an extraordinary host. Thank you to you and your staff for creating such a memorable and extraordinary experience.
D.M, Villa Mandarinas
May 2019
We had a perfect time at Villa la Semilla. Everything and everyone was better than we could have imagined. It's a really special place. Thanks so much for all your help. I'm sure we'll be in touch again for more Mexican holidays
H.R, Villa la Semilla
2018
We had a fabulous vacation. Thank you and thanks to your staff. Antonio and Berta and the house staff are the BEST. They don't know how to say "no". It could not have been better. We hope to do it again
M.Y, Villa Cascadas
2019
Our stay was magic for all! Thank you again for helping make our 50th something we will ALL remember
J.W, Villa la Semilla
2018