Traveler Review of La Troza, Puerto Vallarta Villa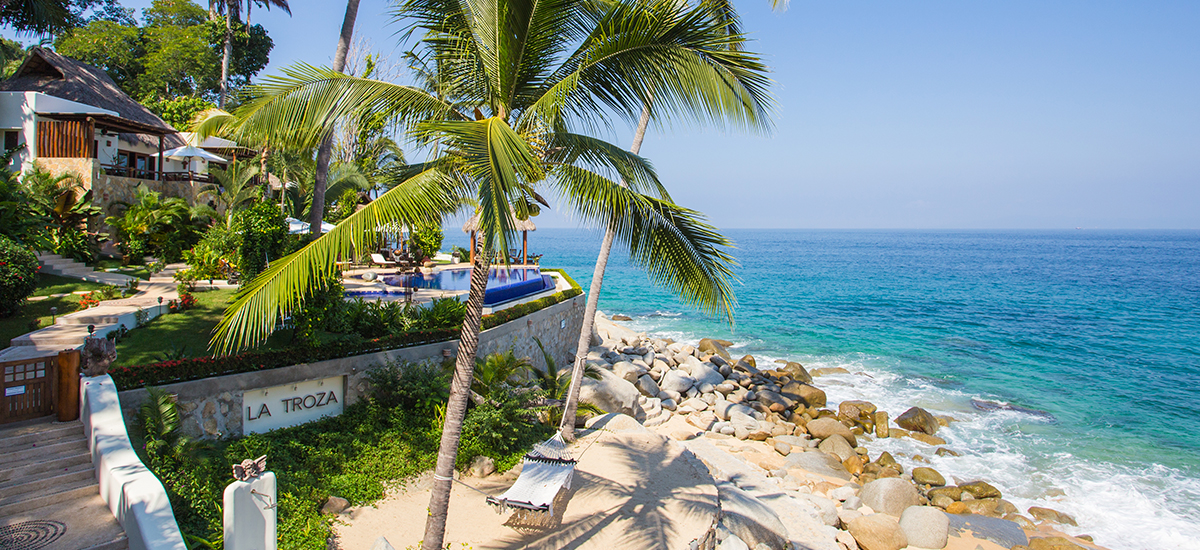 We love hearing from our travelers! Getting inside the experience of our guests helps us to continually improve our villa operations, as well as celebrate the people and details that make so many ¨wow¨ moments possible.  
After Mrs. Taylor Borsari´s family vacation at La Troza – a Puerto Vallarta luxury villa – she let us know what had made their stay so special, from the intuitive staff and delicious meals at the villa, to the natural beauty surrounding it. 
"Words cannot express how happy we all were at La Troza!!!!¨ – Mrs. Borsari. 
Villa La Troza is a secluded beach hideaway only accessible by boat, located on the stunning Pacific coastline just south of Puerto Vallarta. The idyllic beachfront property is reserved exclusively for one group, so guests can enjoy the main villa, beach house, two casitas, and ocean view terrace with a swimming pool all to themselves. Natural stonework, palapa roofs, and local Mexican art combine with modern amenities to create an ambiance of barefoot luxury.  
Mrs. Borsari and her family were amazed by the spectacular natural setting of the villa, backed by majestic jungle-clad mountains with the Pacific Ocean in front stretching out to the horizon. If you´re looking for sun, sand, and palm trees away from the crowds this is the place! 
The staff at La Troza was a highlight of the stay for the Borsari's, "who were made to feel like family from the moment they arrived", providing a service that was ¨out of this world¨. Needs were anticipated, wishes were met, and all kitchen, housekeeping, and laundry tasks were taken care of. 
"The staff learned [our] preferences from the beginning and always made sure that each member of the group had their preferred food items and drinks during the whole stay" 
 A Mexico vacation at the villa comes with all meals and drinks included, so guests can focus on relaxing and spending time together. Mrs. Borsari told us how the food was outstanding, tasty, and always plated impressively, with dinner set up in different locations every evening. Attention to detail elevates any experience, like the staff remembering the family´s preferences from day one and catering to everyone´s tastes throughout the stay. 
Ready to Book at stay at Villa La Troza in Puerto Vallarta? 
Are you ready to experience La Troza for yourself? Learn more about La Troza here or  contact our travel planners to for availability and a quote..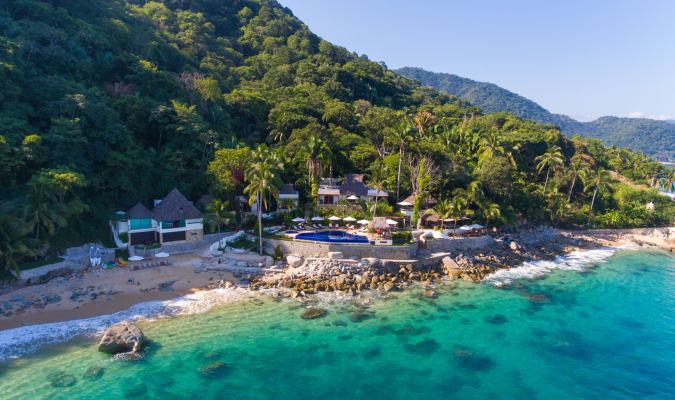 View this post on Instagram