The 5 Most Epic Villas in Punta Mita Mexico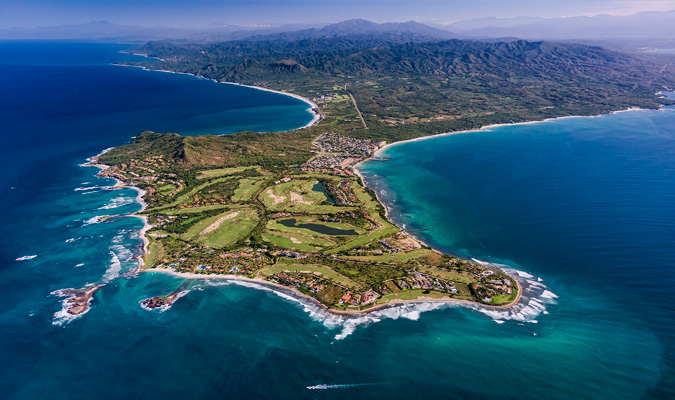 Epic Villas is a new series that hit Amazon's screens this year, taking viewers on an ultra-luxe journey through the most jaw-dropping private villa rentals around the globe.
The show's first episode launched on home ground in Mexico's stunning Punta Mita, a spear-shaped peninsula that's surrounded by Pacific Ocean surf, sandy beaches and gorgeous jungle green. This slice of tropical paradise is shared by a super-luxe 1,500-acre resort and residential community, where some of the most breathtaking villas in the world are available for rental.
If area's natural beauty and luxurious properties aren't compelling enough, the addition of opulent beach clubs, exceptional amenities and two Jack Nicklaus Signature Golf Courses make it easy to see why many surrender to Punta Mita's charms.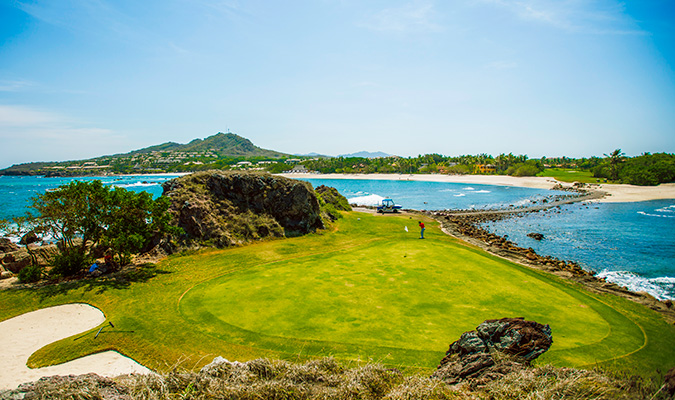 For the premiere, the show takes an exclusive glimpse behind closed doors at five of our favorite private luxury villas on the peninsula. On-location representatives guide a personal viewing inside the oceanfront villas, visiting Casas Tau, Palmasola, Koko, Brisa and Tesoro.
Get ready for a showcase of spectacular vistas, innovative architecture, and extraordinary interiors as your eyes explore these epic villas in Punta Mita.
Casa Tau
Casa Tau is built around an incredible 250-year-old Banyan tree, acting as the heart centre of the villa. A huge palapa crafted with the wood of the endemic Parota tree relaxes by the infinity hot tub and pool, looking out to a private beach and Pacific Ocean blue. This exceptional villa uses natural materials to create an indoor/outdoor vibe, and is simply surrounded by nature.

Palmasola
Palmasola was designed to feel like a private village by the ocean, with the services of a 5-star boutique hotel. A huge palapa acts as a central gathering space, with other fabulous features including a garden movie theatre, and a generous wraparound infinity pool that leads onto the private beach. The lush tropical gardens look out to truly magical sunsets.
Casa Koko
Casa Koko stands out for its uniquely interesting design and materials used. A striking spiral stone water feature welcomes guests at the entrance, with a wooden bridge linking to the ocean view palapa that's made of 19th Century reclaimed railroad tracks. Inside boasts wabi-sabi inspired art pieces and hand carved granite tubs, with an infinity pool waiting outside overlooking the 17th hole of the pristine golf course.
Casa Brisa
Casa Brisa is a super stylish modern villa with serene architectural lines. The outdoor infinity pool is as long as the property, and the ocean views from bedroom balconies are unparalleled. Highlights include the amazing games room with its own cinema, a private beach, and the indoor bathtub surrounded by nature views through window walls.
Casa Tesoro
Casa Tesoro is full of exclusive surprises with its own secluded beach cove, private nightclub, state-of-the-art cinema, and a wine cave adorned with Mayan artifacts. The villa is set up on the bluffs, offering expansive views and mesmerizing sunsets, with a huge sundeck overlooking the infinity pool and private beach. Decadently unique features include a private jet, and personal tee box for hitting golf balls into the ocean that biodegrade into fish food.
Epic Villas Punta Mita will captivate your imagination, as you're walked through five next-level properties you could have never dreamed existed. Get in touch with our villa specialists to book one of these sensational properties for your next Mexico escape!
Watch the whole episode of Epic Villas in Punta Mita here, and when you're ready, contact one of our villa specialists to make your reservations.