8 Steps for Renting a Mexico Villa in 2022
With covid safety at the back of every traveler´s mind, the number of holiday makers opting to rent a luxury villa has surged over the past year. Whether you´re well versed in the market or planning for the first time, securing the perfect private villa can be an intricate business and requires a lot of attention to detail. As experts in the luxury travel landscape with our very own team of villa specialists, we´re sharing 8 tips below to make the journey to your perfect villa vacation a little smoother.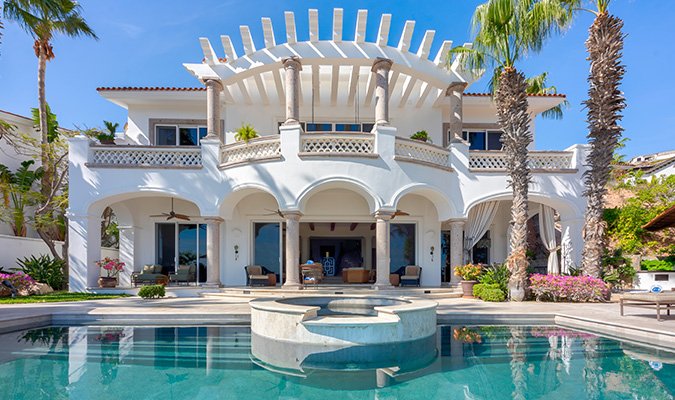 Trip Motivation
First, consider your reasons for wanting to take this trip. Are you looking for family connection? A romantic getaway? Or perhaps a wellness retreat with friends? Your answer to this question will help to frame the steps that follow. It´s also useful to think about what you envision your party doing during the stay. Whether that´s relaxing by the pool, cooking up alfresco BBQs, or rooftop sunrise yoga, defining what you want will make it easier and quicker to determine which properties are in harmony with your vacation needs.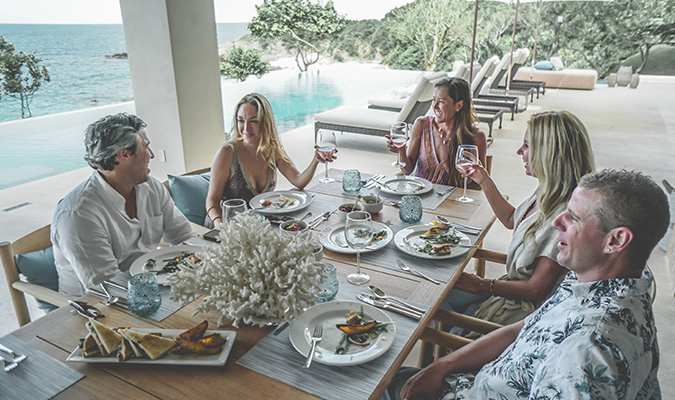 Choosing the Destination
Deciding on which region or state in Mexico you´d like to travel to will greatly narrow down the villa search. This pointer reviews where you could find everything you´ll need for a perfect vacation. Some travelers daydream of oceanfront, secluded settings immersed in nothing but nature, while others conjure a buzzing city scene to mind, brimming with galleries and museums. Close your eyes for a moment and imagine the type of views you´re craving; is it rugged cliffside and crashing waves? A sprawling cityscape? Palm trees and turquoise sea?  Clarifying what you want to have nearby is a step forward, be it the beach clubs and golf courses of Punta Mita, the space and nature sounds of the Sian Ka´an Biosphere, or the charming streets of San Miguel de Allende.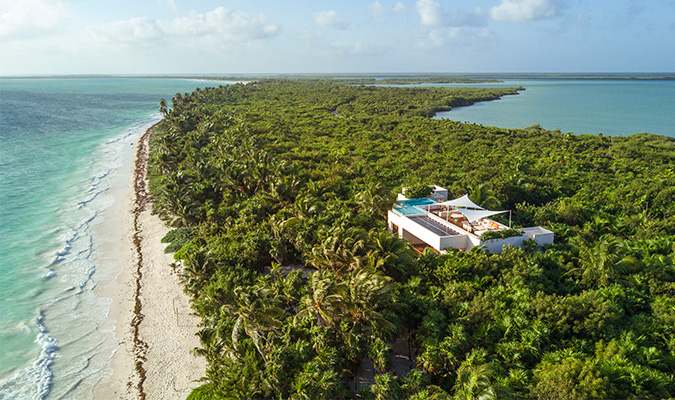 When will you Travel?
When it comes to setting your dates, we recommend planning early where possible – there´s a huge demand for Mexico with calendars filling up fast! This advice is particularly pertinent over high season dates like Christmas, New Year, and Easter. Have clear in your mind what is possible for you with home commitments, school, and work schedules. The further in advance you can begin the villa search, the more options you´ll have and a greater chance of securing your top villa choice. If you´re able to have a little flexibility with dates, that helps too.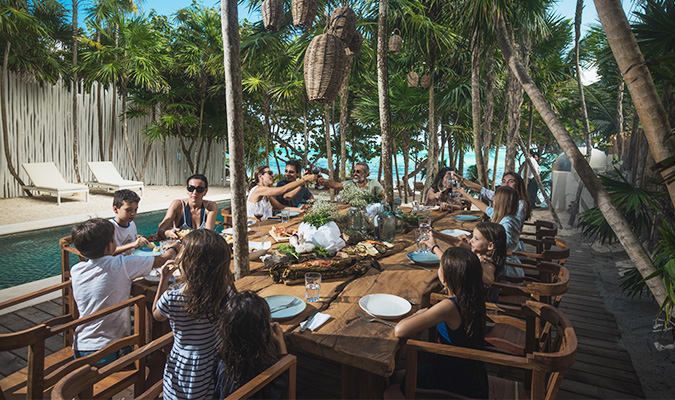 The Budget
Being realistic about your budget is a foundational step. Set the parameters of your ideal and maximum budget before getting attached to specific properties. This will save you time and the heartbreak of finding your dream villa, only to realize it´s beyond your budget. When planning with our villa experts, having a well-defined budget makes it much easier for our team to suggest accordingly and present options for review within your possibilities. To get an idea, the starting rate for a quality, well-cared for villa is around $1,500 per night and can go anywhere up to $50,000 per night.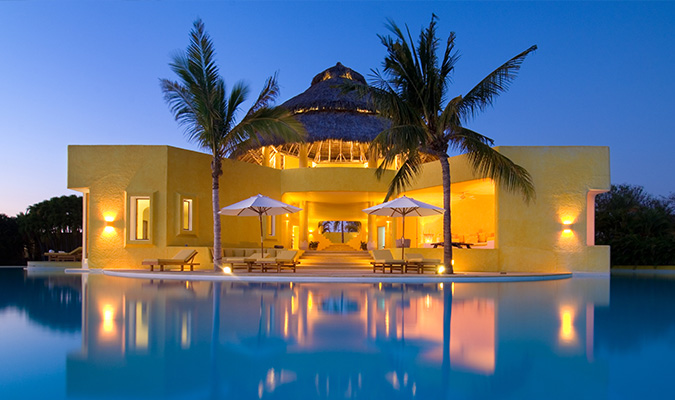 Key Services
Private villas can come with a variety of services like housekeeping, pre-stocking groceries, concierge, and private chefs to name a few. Contemplate which services are non-negotiable for you to get the most out of your break. If your stay has a wellness focus, you may be interested in having a personal trainer, yoga instructor, and spa services. A birthday celebration with friends on the other hand could be made special with a private bartender. Equally, if you prefer to be left to your own devices it´s important to state this too. Go back to the purpose of your trip as this will most likely inform your desired services; if you´ll be relaxing all day in the villa and want to leave the responsibilities of daily life behind, you´ll probably want to have full staff to take care of the cooking and cleaning, however, if you´ll be out exploring all afternoon, you may just want a cook for breakfast to start the day. Remember to confirm if your chosen services will have an additional cost to avoid unwanted surprises at checkout.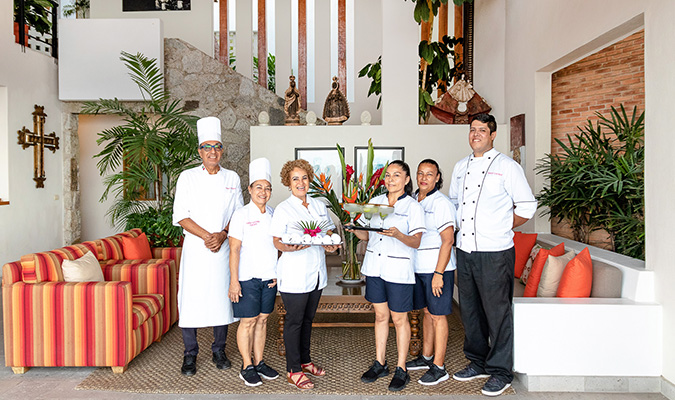 The Villa: Style, Layout & Amenities
A fun step in the villa renting process is feeding your imagination with the styles, layouts, and amenities you´d love. Again, cast your mind back to you trip motivation and focus in on how you´d like to feel during your stay. What kind of environment might help you achieve this? It could be modern architecture with contemporary art adorning the walls, a traditional Hacienda style with romantic arches and pillars, or perhaps a minimal design with state-of-the-art amenities. Consider the details; is pool size important? What about an outdoor Jacuzzi and firepit? Do the bedrooms need ensuite bathrooms and private terraces? Would you prefer more outdoor or indoor space? Villas come with a whole host of amenities so get clear on these too, whether that´s having a games room for the kids, kayaks and paddleboards, an elevator for accessibility, or air conditioning to keep cool.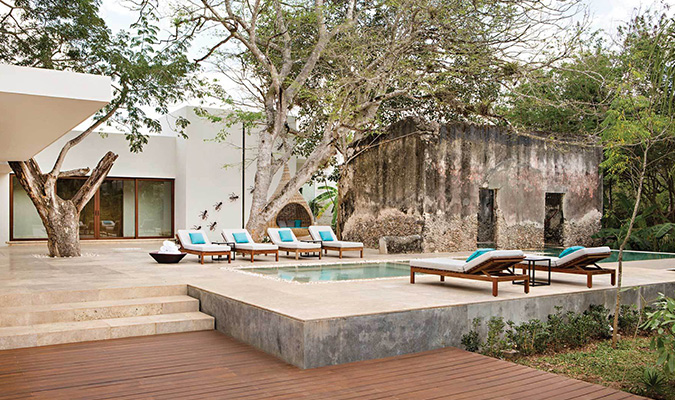 Contract Review
Planning with a travel professional, like the Journey Mexico villas team, can help to support you through the booking process, clarify questions, and avoid any hidden costs. It's always a good idea to review the terms of your booking contract in detail, reading up on cancellation terms, deposits, property damage and payment policies, as well as Covid provisions and booking fees.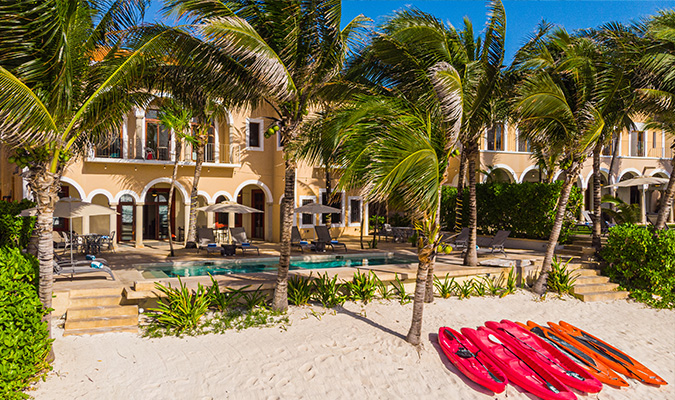 Buy Insurance
Renting a villa can be a large investment, and in these changeable times it´s easier to relax knowing you have the extra security of insurance. Compare a range of policies to identify which best fits your personal circumstances and needs, from Covid protection, to medical evacuation and unexpected conflicts.
With all the steps above communication is key, particularly in times of global uncertainty. Voicing your preferences creates transparency about what you want from the start, so don´t be afraid to ask questions and clearly define your criterion. With the help of our specialists, follow these steps and you´re on the way to getting that dream villa vacation you deserve!