Why San Miguel's Luxury Villas Make the Best Writers' Retreats in Mexico
When writer's block has set in, creativity has dried up, or there are too many distractions, it's impossible to finish that book. A writers' retreat in Mexico is your antidote, and the very best are San Miguel de Allende's luxury villas. Here's why…
Why San Miguel's luxury villas make the best writers' retreats in Mexico
They offer peace and quiet
To finish that book, you'll need true peace and quiet. No honking cars, no blaring televisions, or smart phones. Just the clickity-clack of your keyboard to keep you company.
At San Miguel's luxury villas, particular the getaways in the nearby countryside, you'll find that. Simply pick a spot with a great view and get to work.
They are distraction free
When you're trying to write a book, any distraction is dangerous. A squeaky door, an unwiped counter top, a missing shirt button. What you need is a place of zero distractions (or at least someone else to take care of them for you).
Booking a luxury villa in San Miguel comes with the benefit of house staff. Each property will vary in what it offers, but hotel-level service is available. And if it doesn't come as standard, Villas by Journey Mexico can make the arrangements for you. With someone else taking care of the little things, you can finally finish your masterpiece.
San Miguel is an artist's haven
There's nothing better for boosting your quality of writing than mingling with like-minded and talented artists. For decades, San Miguel has been known as Mexico's artistic haven, a place for freethinkers and creatives to unite.
By enjoying a writers' retreat in San Miguel, you can interact with world-class creatives, sharing ideas, and drawing inspiration from their passion and dedication. Dip in and out of the city's art galleries or join a writing group at a local café to get to know the locals.
San Miguel is inspiringly beautiful
"Step away from the keyboard to remind yourself why you're writing a book," recommends Kate Raworth, author of Doughnut Economics. And that's vital to remember. You can't write all the time, you will need to get away from the screen once in a while.
And when you do, San Miguel is the perfect place to explore. Wander its cobblestone streets and view its gorgeous Colonial architecture to re-energize your soul. Named the World's Best Small City in 2018 by Travel + Leisure, it's no wonder so many writers find it the ideal place to start or finish their work.
Three San Miguel villas that make the ideal writers' retreat
Hacienda Cielo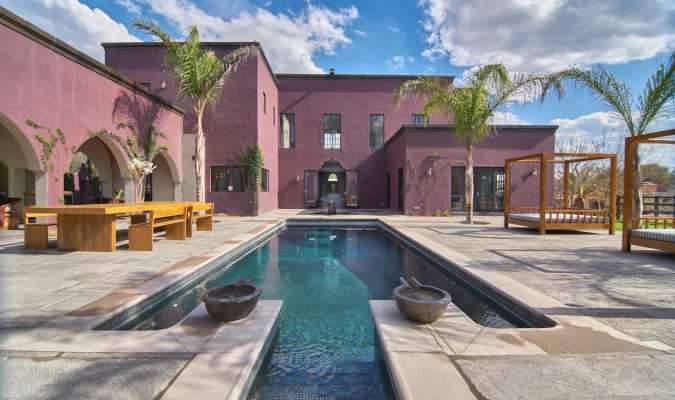 Sleeps 18 | 9 Bedrooms
A grand estate nestled just outside the main city, Hacienda Cielo offers budding writers gorgeous open spaces in which to explore their creativity. If you're taking people with you, this luxury hacienda is ideal with plenty of space to hide away and get on with writing.
If you find yourself lacking motivation, re-energize with walks through the fruit orchard, lavender field, and olive tree grove. In the evenings, when the writing is done for the day, head to the wine room for a glass of red.

Casa del Sol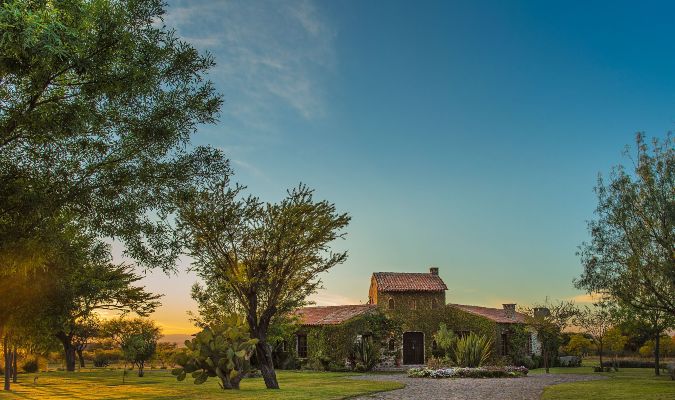 Sleeps 4 | 2 Bedrooms
Located in the Rancho del Sol Dorado, Casa del Sol is a rustic getaway akin to the country cottages found in Italy or France. Visually stunning, this luxury San Miguel retreat is the ideal place to cut yourself off from the modern world and enjoy a week or so of writing bliss.
When you need to take a break from your work, wander the villa's beautifully kept gardens, listening to the sounds of nature, and enjoying the stunning mountain views.

Casa Shangri'la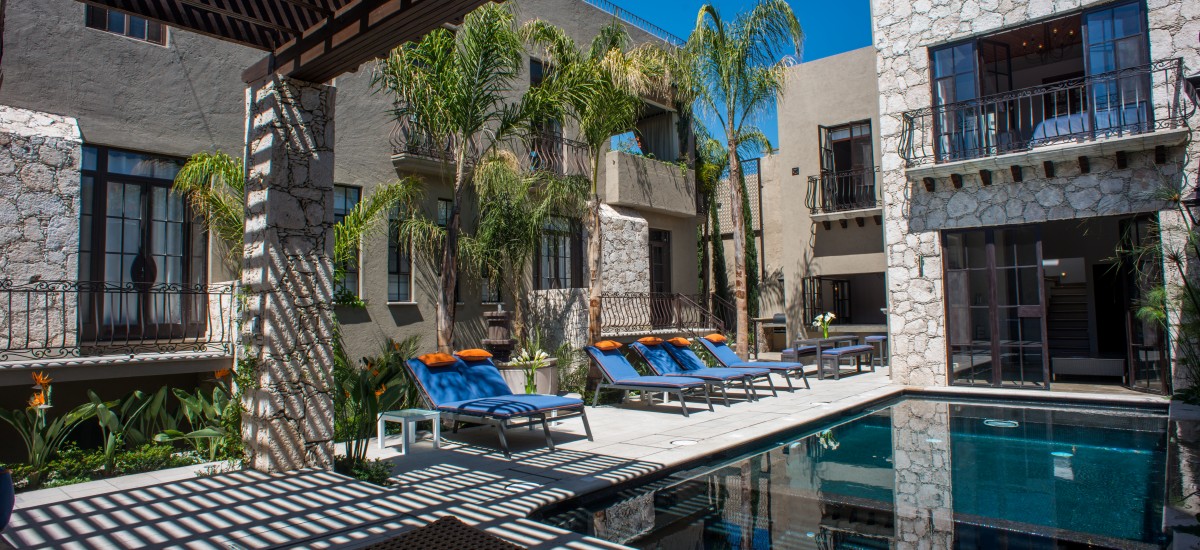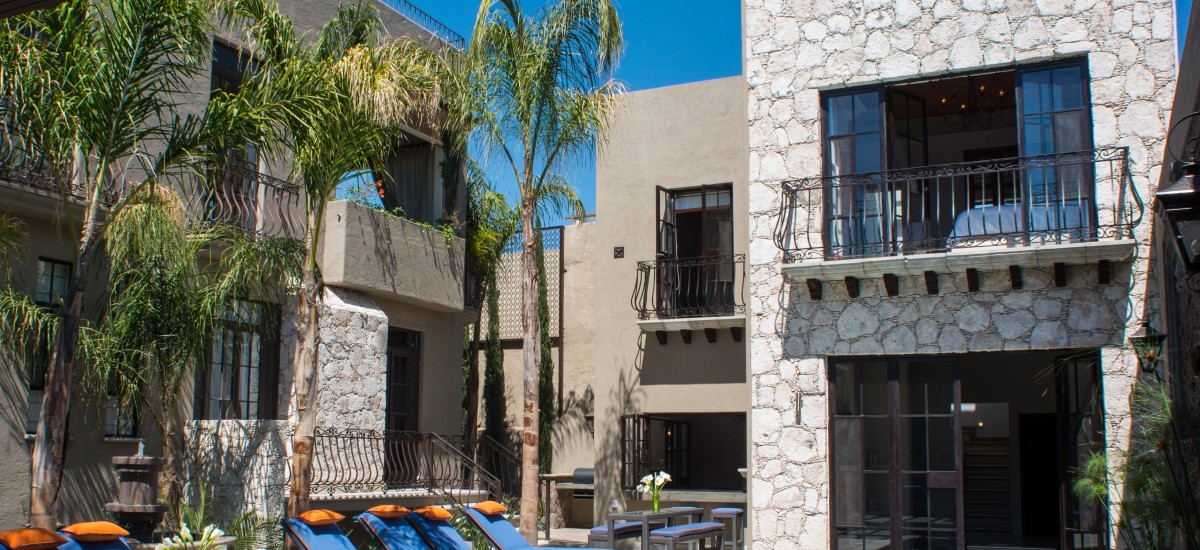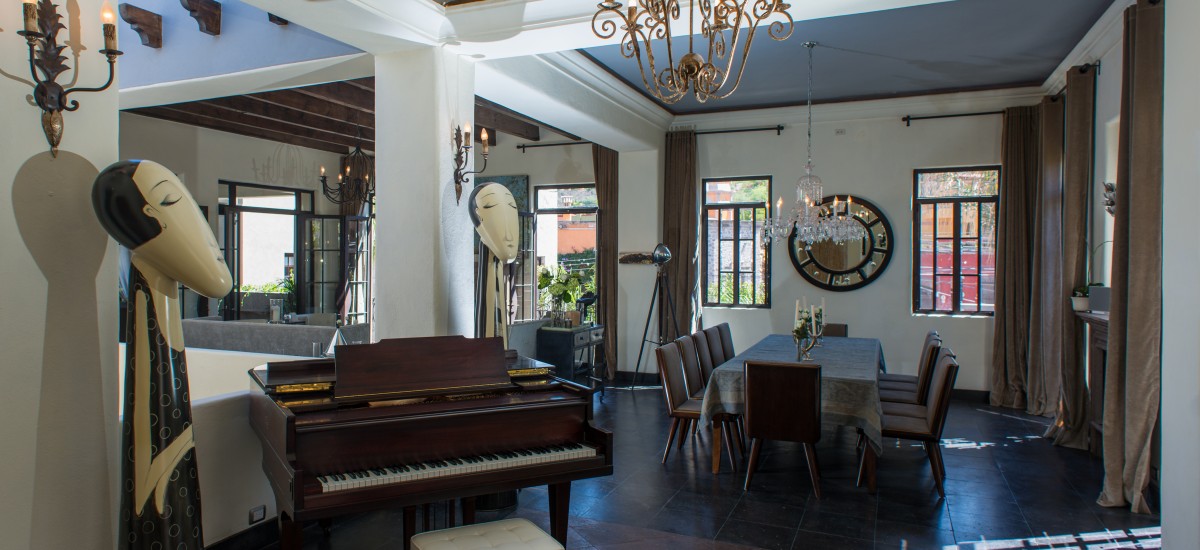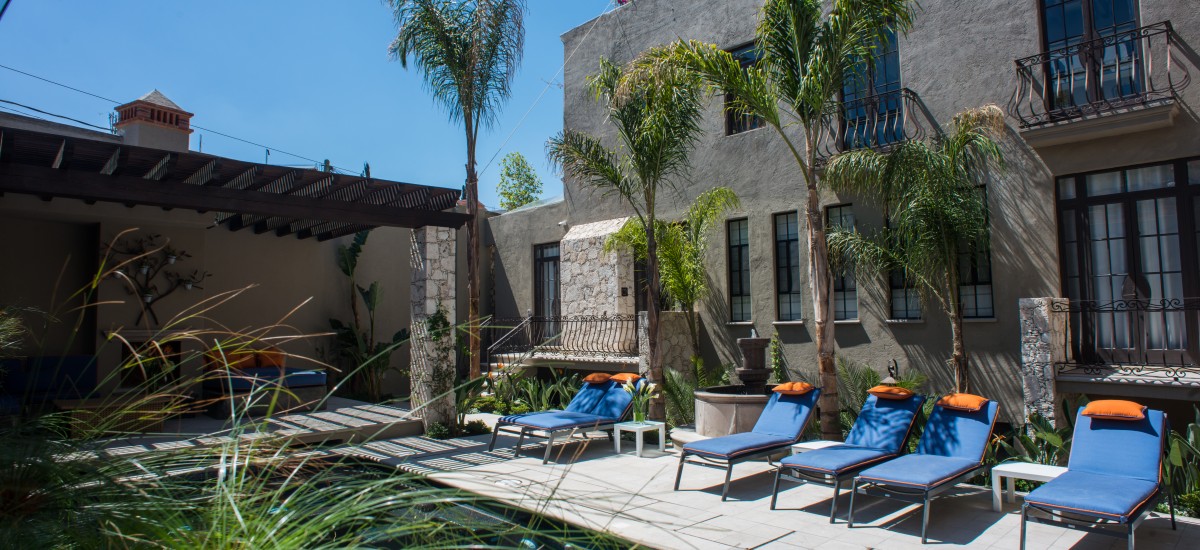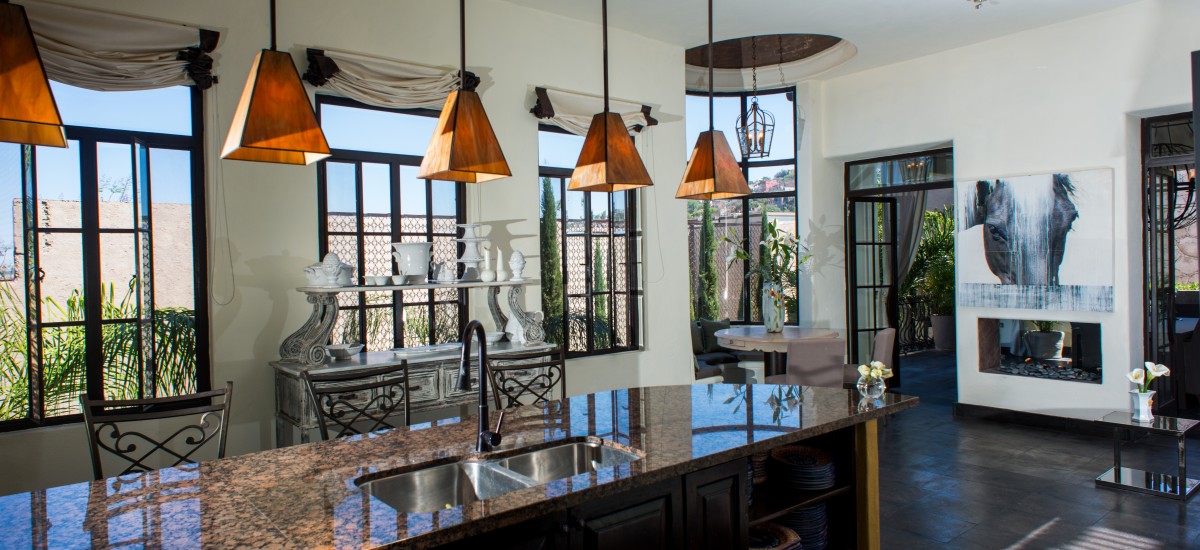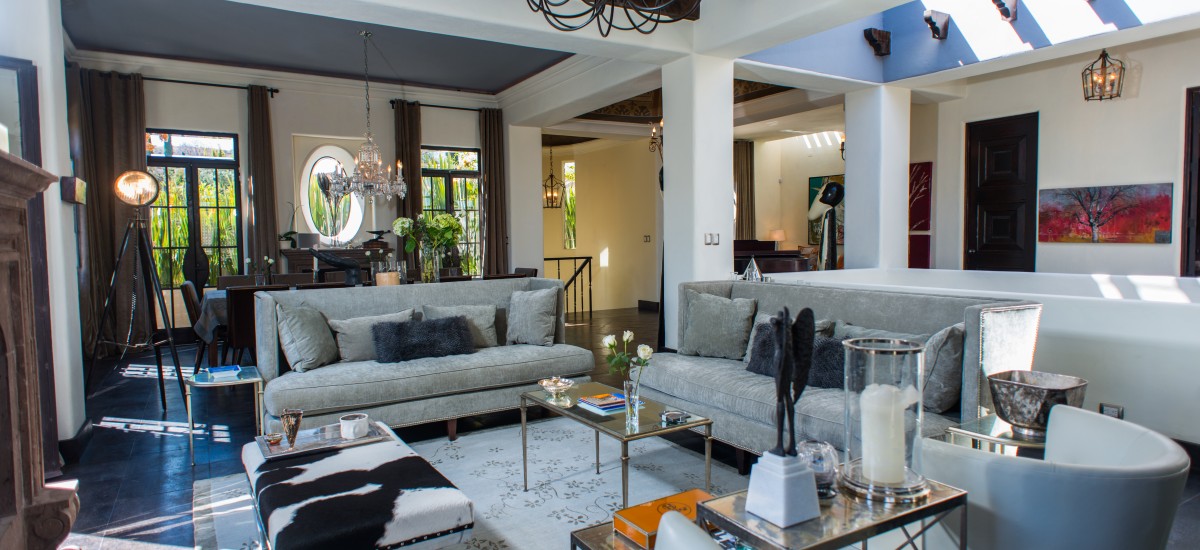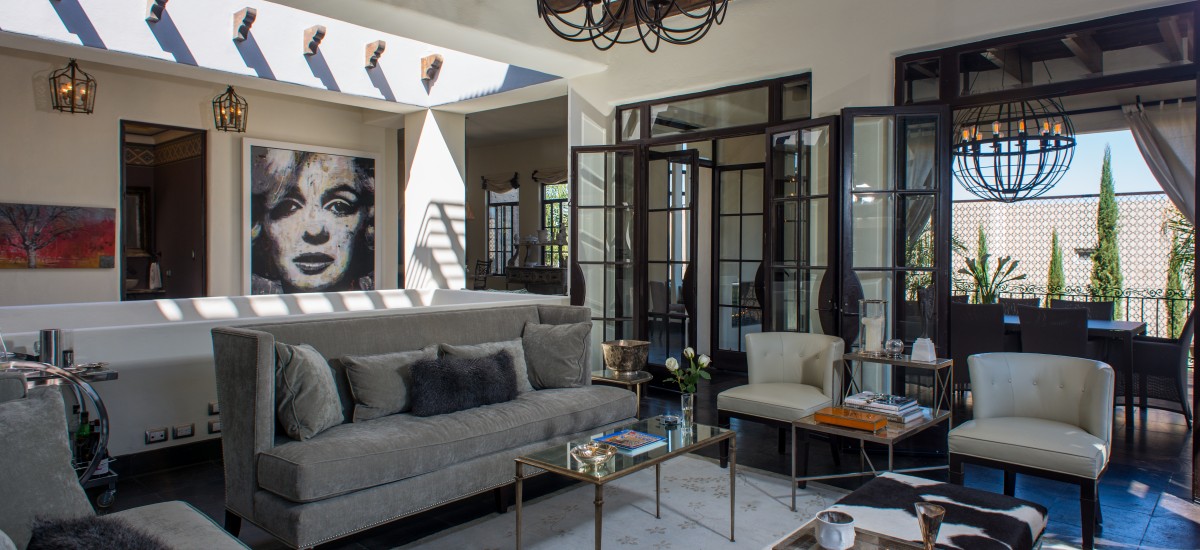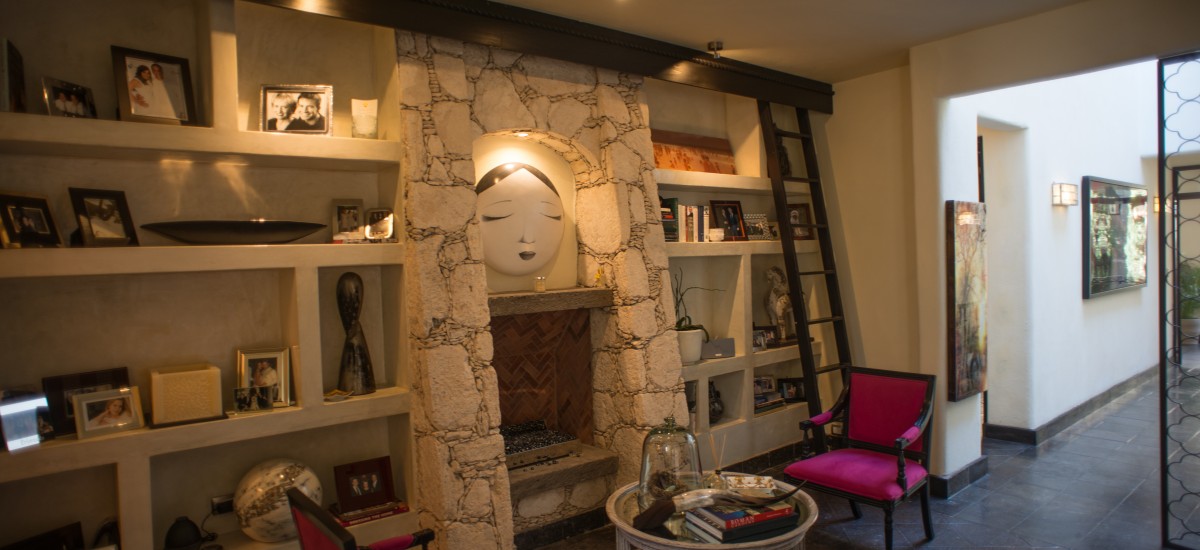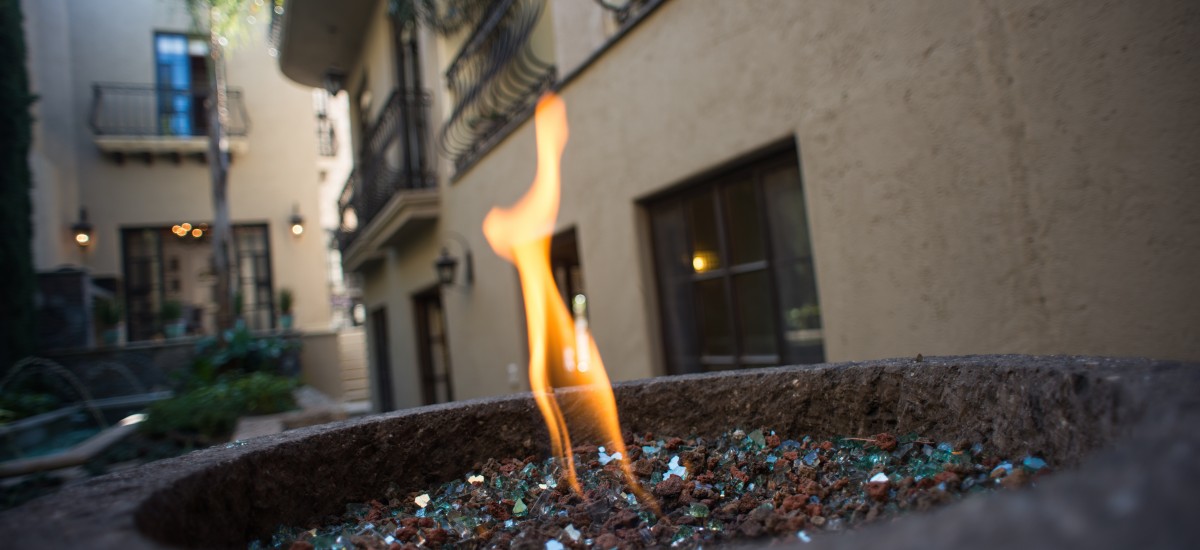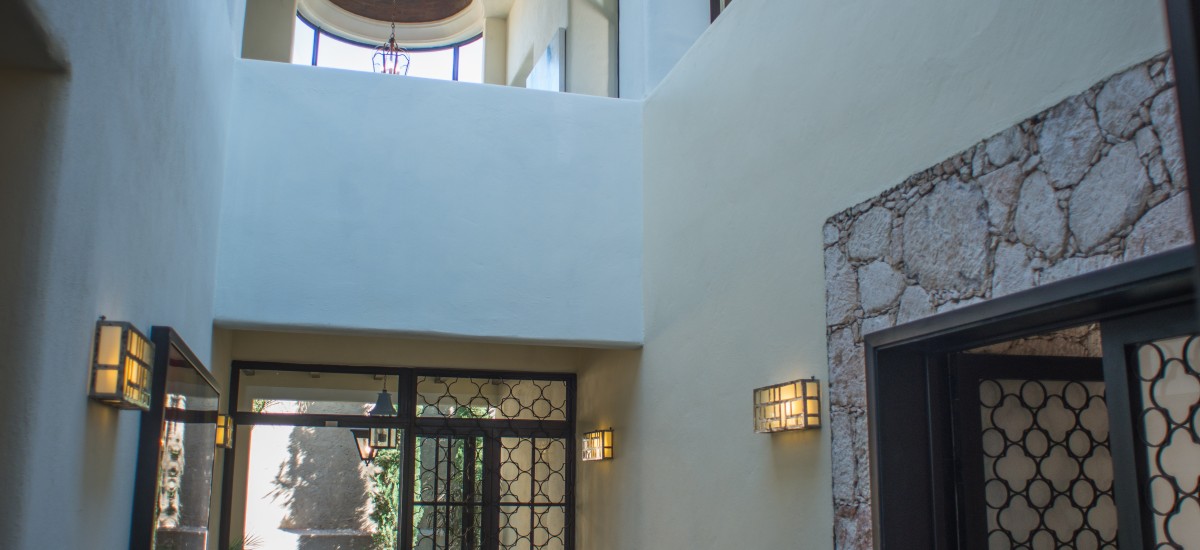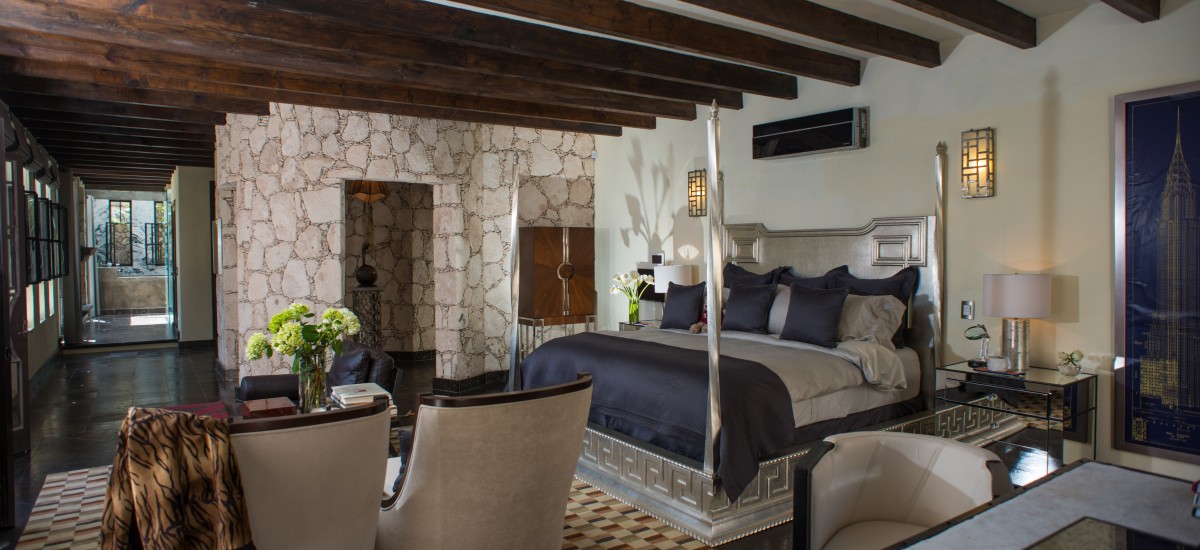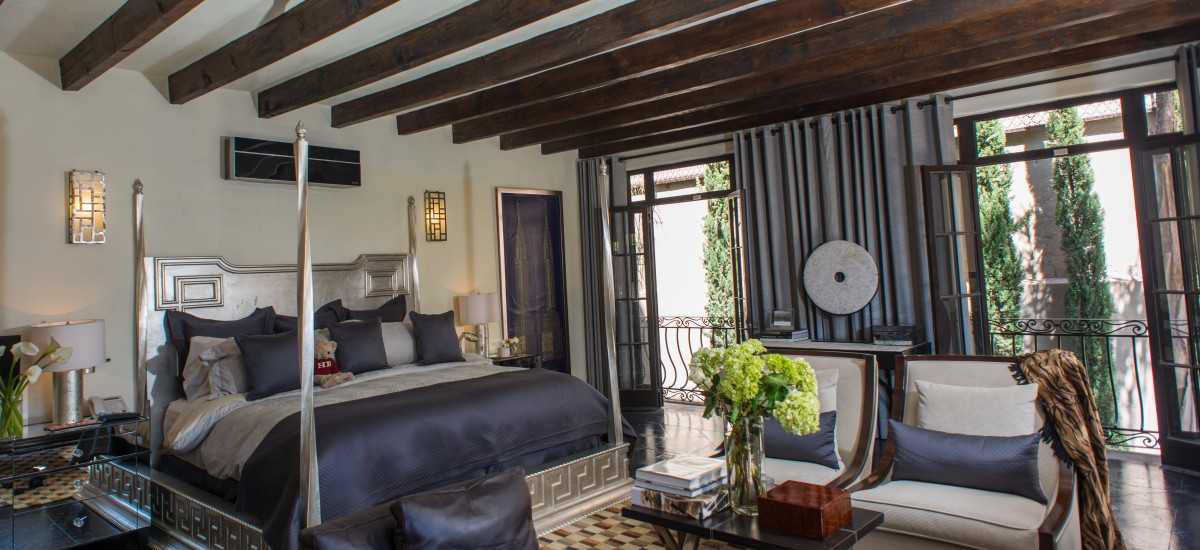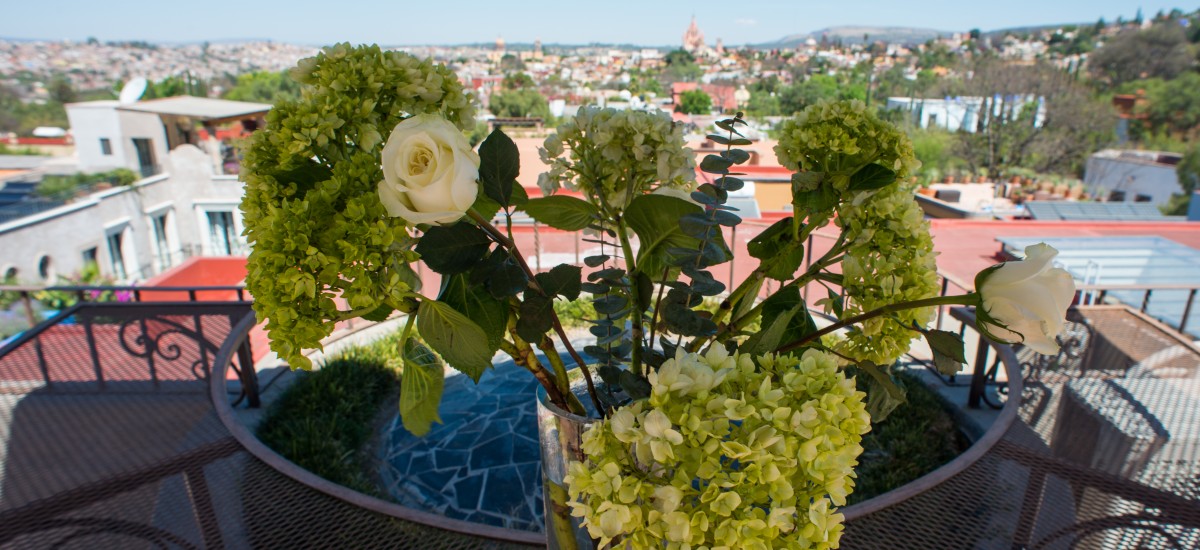 Sleeps 12 | 6 Bedrooms
For those who prefer a bit more action from their writing retreat, Casa Shangri'la is the perfect getaway. Just two blocks from the main Parque Juarez, you'll be able to immerse yourself in the city's artistic scene, drawing energy from the local creatives and visiting nearby galleries.
There are lots to love about the property itself. Modern, chic, stylish; it's difficult not to be inspired by the dedication and execution of Casa Shangri'la's designers.

When to book your writers' retreat in San Miguel
Temperatures in San Miguel stay pretty consistent throughout the year, with average temperatures around 60oF (15oC) in winter to 75oF (23oC) in summer. It does tend to rain more from June to October, which is something you may want to consider.
However, the perfect time to book your writers' retreat in San Miguel has to be for February, when the annual San Miguel Writers' Conference & Literary Festival runs.
In 2020, it takes place from February 12 to 16 with keynote speakers, including award-winning writers Madeleine Thien, Delia Owens, and Valeria Luiselli, plus former US Poet Laureate Juan F. Herrera.
How to book your Mexico writers' retreat
"Don't loaf and invite inspiration; light out after it with a club," said White Fang author, Jack London. In other words, don't let inspiration come to you; go seek it. Speak to a Journey Mexico Travel Planner to organize your writers' retreat in Mexico and get that book finished.
We can organize every detail of the vacation for you, including hiring additional staff to take those pesky distractions away. Call us, toll free, from the US and Canada, on 800-474-1629 to speak with a consultant today or fill out our Trip Planner, and a Journey Mexico Travel Planner will get back to you shortly.