Villa Alma Rosa: Turtle Nesting Season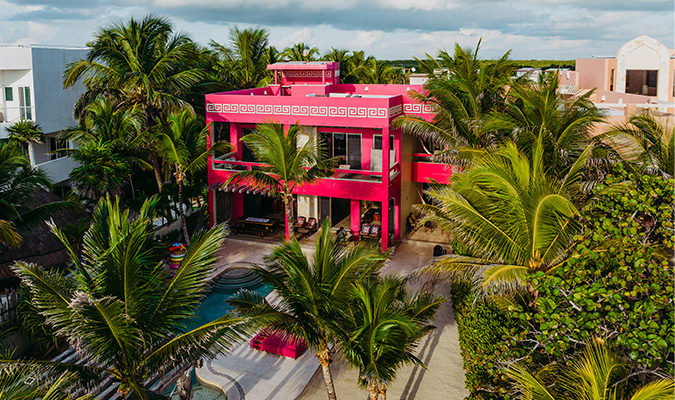 One of our favorite villas along the Riviera Maya is Villa Alma Rosa,  a stunning four-bedroom home on Jade Beach in Akumal, where the inviting Mexican-Caribbean Sea is just steps away. The villa´s beachfront location coupled with the inclusion of a dedicated staff – including a butler, housekeeping, chef, and concierge – set it apart from others in the region, but what truly makes it shine is the unique opportunity to witness sea turtles nesting and hatching right in Alma Rosa's backyard! The season of this natural phenomenon spans from May to September.
At Journey Mexico, we know how important it is to protect pristine natural areas and the wildlife that inhabits them. We´re happy to work closely with Alma Rosa, who share the priority of environmental sensitivity to ensure a sustainable future. 
To protect the turtles and their nests, the property has implemented the following measures:
○ Providing education and information to guests about turtle conservation.
○ Limiting human activity on the beach after sunset during nesting season.
○ Working with local authorities to monitor and protect the nesting areas.
○ Implementing sustainable practices to minimize the impact of the property on the environment.
What Can You Do?
For guests staying at Villa Alma Rosa during nesting season, there are a few guidelines to follow to help protect the turtles:
○ Avoid disturbing the nesting areas and keep a safe distance from the turtles.
○ Turn off flash photography, as this can unsettle the turtles.
○ Limit music volume, the vibration distress the nesting ritual.
○ Do not use any artificial lights on the beach at night, as this can disorient the hatchlings.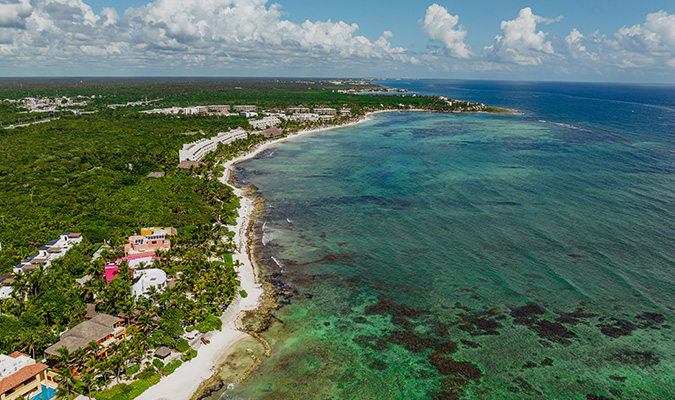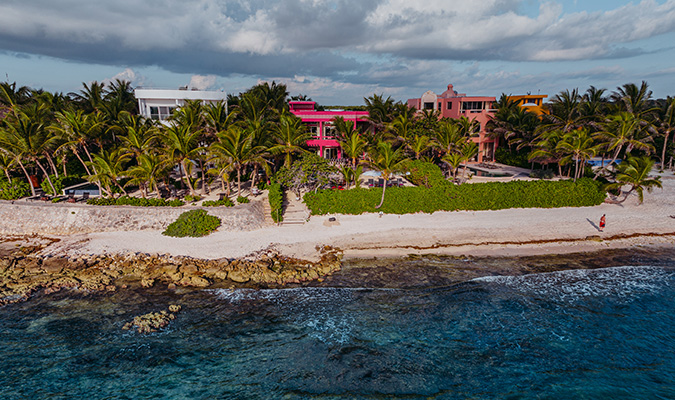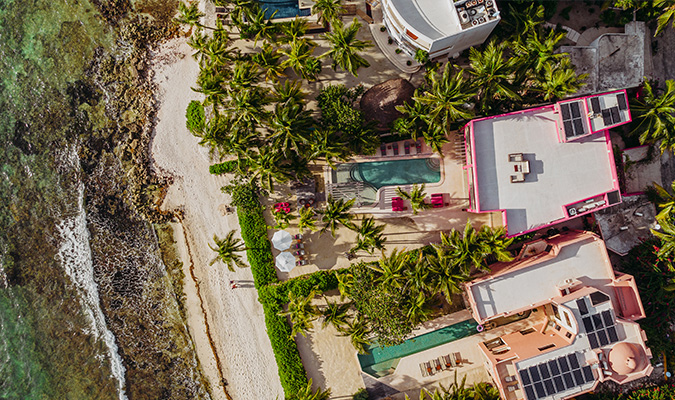 What Our Guests Are Saying…
"We had a lovely time – most specifically the property was perfect for the weekend & the staff, Rodolfo & Chef Hector & team were absolute perfection. They were the perfect addition to making our stay so personal (and with the most amazing food & cocktails!). Our driver for our Tulum trip was also very kind & attentive. Thanks again for all the help and support from your side setting up the activities & managing our menu & grocery, and responding to our many questions!! The group is already looking forward to booking with Journey Mexico again."
– Kristin M.
"Reaching out to extend extremely positive reviews of our experience this past weekend at Alma Rosa. The villa & staff was all around perfect…with a particular highlight being the chef and butler…they were fantastic. We had a VERY enjoyable stay and hope to return in the future."
– Hillary Mitchell, Luxury Travel Advisor at Travel with Hilary
"I just got off the phone with Mrs. Hyatt and she RAVED about the service from your team at Villa Alma Rosa! She couldn't have been happier with the service level and thought the villa staff was incredible.   I cannot thank you guys enough for being so diligent and helpful from start to finish."
– Olivia Vasquez, Travel Advisor
"Wonderful being here! We appreciate all of the many courtesies extended to us by Journey Mexico. We've been loving our time at Villa Alma Rosa, such a gem of a villa & beach!"
Anne O.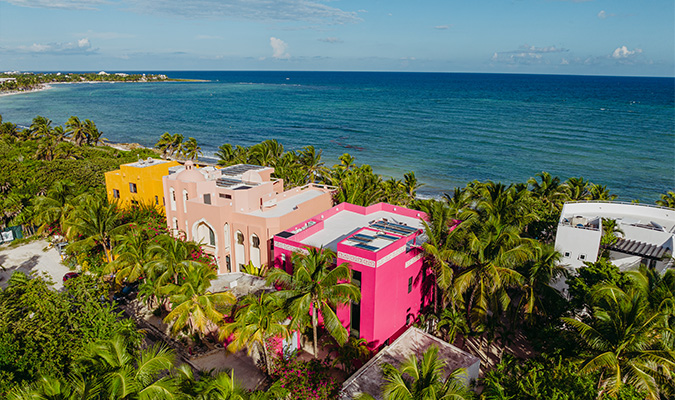 Start Planning Your Stay at Alma Rosa….
Are you ready to experience the pretty-in-pink Villa Alma Rosa for yourself? Learn more about Alma Rosa here or  contact our travel planners to for availability and a quote.