Private Adventures for Your Punta Mita Villa Holiday

Add some outdoor adventure to your stay at one of our incredible Punta Mita private home rentals.
After spending a couple of days around the pool and enjoy the exclusivity of your villa, you may want to get out and explore some of the adventures that Punta Mita has to offer. Though group tours can be fun and offer a chance to meet new people, in the current times we are in, private tours are more in demand than ever.  Let us arrange something for just your group—from something convenient like surf lessons in front of your villa to a full-day on the water or something in between.  Here is a sample of some of the fun and exciting private adventures we can arrange for you and your group during your stay in Punta Mita.
Stand Up Paddleboard Protected Islands
The Marietas Islands, just offshore from Punta Mita, are a group of uninhabited islands teeming with wildlife above and below the water's surface.   Protected and designated as a National Park, these islands offer the perfect place to spend a few hours of exploration.   Above water, you can explore white sand beaches, observe rare seabirds like Blue Footed Boobies, paddle through caves, and look down into the crystal clear water as you paddle over corals and reef fish.   Keep an eye out for dolphins and Manta Rays as they also explore the islands.
Jump in the water as you wish to snorkel and swim in the warm and refreshing waters.   Swim into the world-famous and Instagram-famous "Hidden Beach"—a concealed white sand beach that can only be accessed via a swim through a water cave!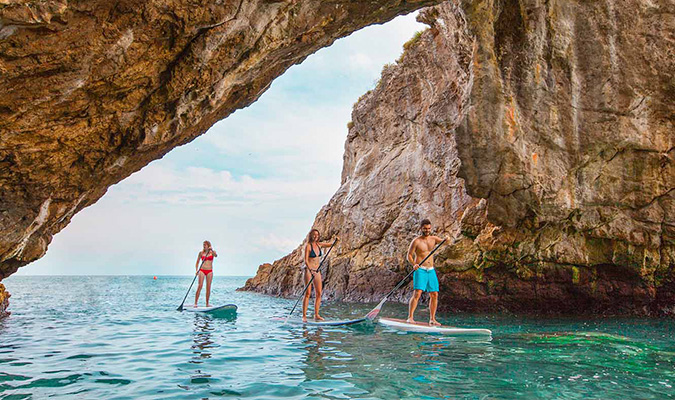 Surf Lessons
Beaches near Punta Mita are second only to Waikiki in Hawaii as far as the best place to learn to surf. Gentle waves and sandy sea floors make learning to surf fun and safe. In less than 30 minutes from your Punta Mita villa, you can be in the water catching that first wave. Learning to surf is truly one of life's bucket list moments and something you will remember forever.
And for those who have already caught their first waves, the Punta Mita area offers waves for everyone. From beginner to intermediate to expert, everyone can find a fun wave for the day or multiple days.   Surfing is a perfect way to get away from the crowds and cheer each other on. We can arrange for board rentals too, from shortboards to longboards, it can all be arranged with your villa in Punta Mita.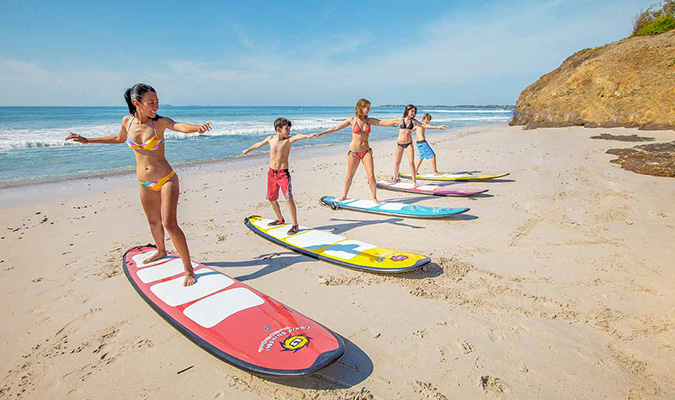 Whale Watching in the Winter
Each year, majestic Humpback Whales swim down from the cold, rich waters near Alaska to the warm waters of Mexico to birth their calves and mate.   Just like that first wave surfing, that first close up interaction with a whale is a bucket list moment.   You'll head out on a private excursion with your group and an expert guide.   Your guide will help you know what to look for so everyone can be apart of the "hunt."   That tell-tale sign may be a slight ripple in the water or the sight of a whale launching 20 feet out of the water!  You'll learn all about these incredible mammals from your guide and learn to appreciate their annual journey, maternal instincts, intelligence, size and so much more!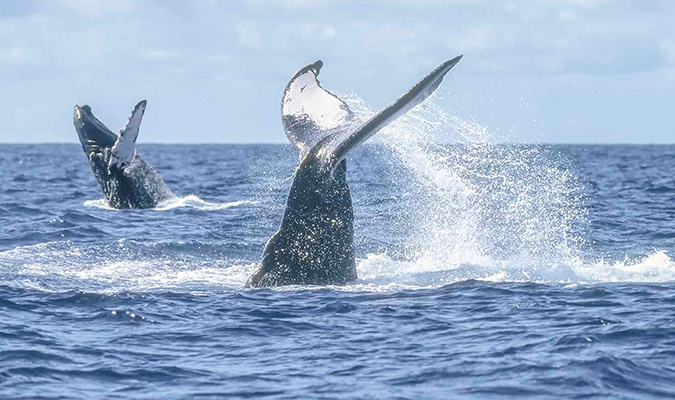 Snorkel and Sailing Adventure
Not matter where the winds are blowing in Punta Mita, they are sure to take you to a magical place. The Bay of Banderas, on which Punta Mita sits at the northern tip, offers incredible opportunities to interact with sea life.  You'll head out of a modern marina on a luxurious sailboat with full amenities and staff.   Everything is taken care of above and below the water.  Sail to protected island or seamounts that rest just below the surface—both teeming with life.   Witness colorful, tropical fish, beautiful rays, interesting corals.  Swim safely through underwater caves and into hidden beaches. Then return to the boat for fresh drinks, a delicious lunch, and a causal sail back to the marina.   This is a perfect private outing for your group.  In the winter months, you'll likely see whales along the way.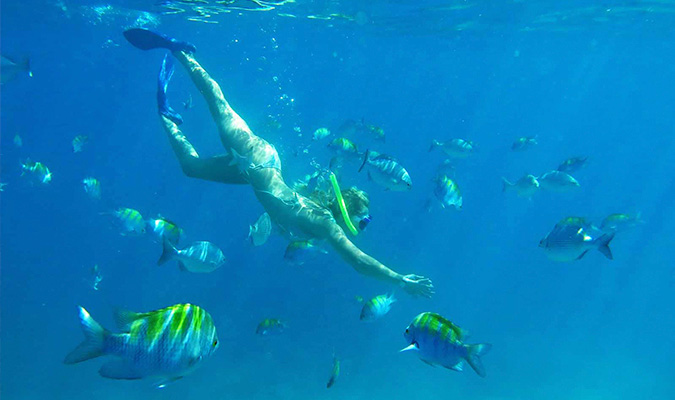 Beach Club Sailing Adventure
Head out of your stunning Punta Mita villa to the modern marina located in "La Cruz."   Your private adventure will take you across the Bay of Banderas, one of the world's largest bays, on a fully staffed, luxurious sailboat.  Your destination is a boat/hike-in-only, eco-chic, bohemian beach club on the southern coast of the bay. A reserved and exclusive area on the beach awaits your arrival at the club where you'll listen to the DJ as you enjoy delicious food and drinks.  As you cross the bay, enjoy views of Puerto Vallarta, jump in for a swim, stop and snorkel at Los Arcos eco-reserve, and sip on a drink and soak up the sun. Enjoy this exclusive adventure with just your group for an amazing day out.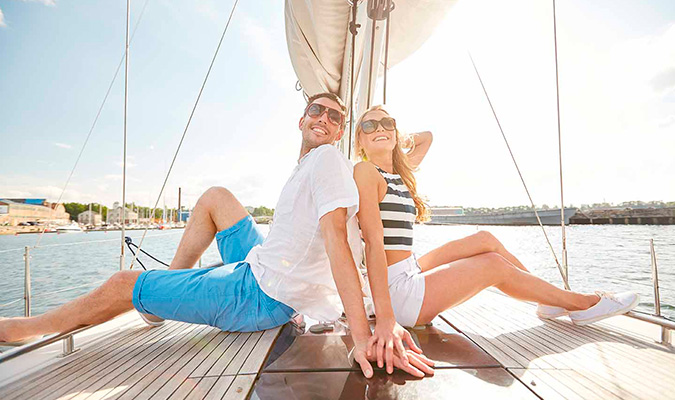 Luxury Villas to Stay in Punta Mita

Casa Koko
Sleeps 26 | 9 Bedrooms


Casa TAU
Sleeps 27 | 12 Bedrooms


Casa Tesoro
Sleeps 18 | 7 Bedrooms


Casa Palmasola
Sleeps 18 | 9 Bedrooms
Contact our Travel Planner for planning your family vacation today!
Email: [email protected]
Call Us: +1 646 688 5650