An Inside Look at Palmasola
Palmasola is a stunning villa located next to Punta Mita's Four Seasons Resort. An hour drive away from Puerto Vallarta's International Airport, Punta Mita is one of the safest, most exclusive communities in Mexico. With nine bedrooms, a 15-people staff, access to luxury amenities and more, the property has so much to offer, you don't know if you're staying at a villa or at your own mini-resort. So, we have prepared this guide so you will get everything you can out of your holiday.
THE PROPERTY
One of the guiding principles behind Palmasola's design was a "village environment." This means a careful balance between common spaces and spacious private areas— and the common spaces at Palmasola are simply gorgeous.
You can relax by the pool deck and the beach, lay down on the lawn, or read a book under either the Palapita or the Main Palapa. After you have soaked up enough sun head indoors to the media room and watch a movie projected onto the drop down projection screen. The media room also features a state-of-the-art karaoke machine for fun-filled times.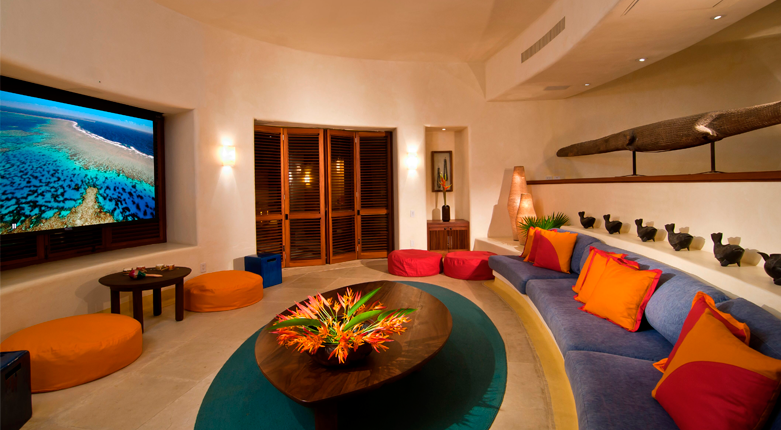 In keeping with Palmasola's "village environment," all bedrooms are ample private spaces where guests can retreat to at the end of the day. El Sol, the villa's master bedroom, has been carefully appointed for all-out luxury and comfort: it has its own daybed, terrace, jacuzzi, fully equipped study, and a roof terrace with great views.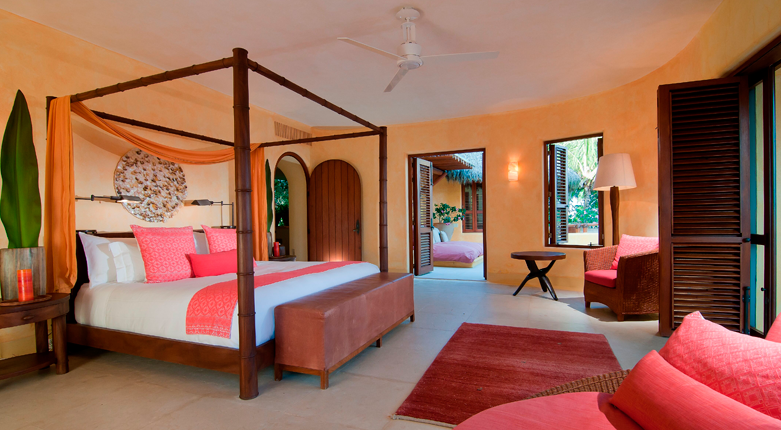 DINING
At Palmasola you have the opportunity to eat somewhere different every day— for every meal, too, as different parts of the villa can be turned into dining venues. These are some of them, but the staff is always open to suggestions:
If you want a fancy, formal meal, the Dining Palapa is the way to go.
Dine under the stars at the rooftop terrace, fittingly named Las Estrellas.
You can head to the Palapita, an intimate spot right on the beach.
The Beach can be a great venue for different occasions, whether you're planning a large gathering or a romantic dinner.
Palmasola's Lawn is an charming outdoors option in a lush setting.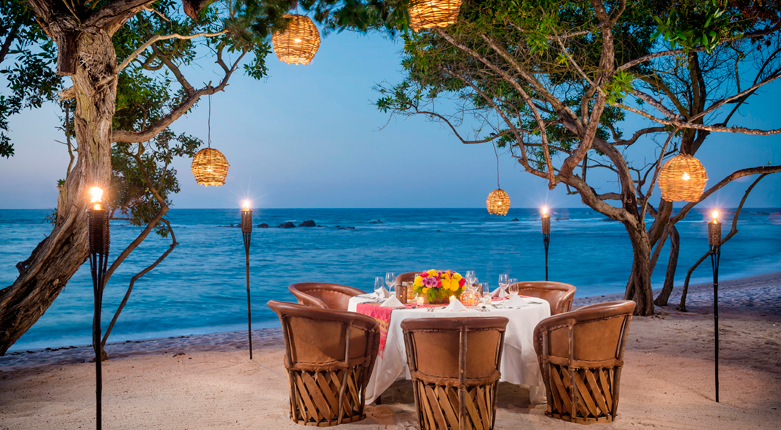 And speaking of dining, the menu options at Palmasola include Southern Mexican, Mediterranean, traditional Mexican, and French cuisine.
PLAY
Maybe you want nothing else than spend the days poolside, and that's perfect. But if you're looking for something more during your holiday, you will have no shortage of things to do. The team at Palmasola can arrange a theme party for you and your guests, including a Mexican fiesta (with Mariachi music, of course!), a Havana night (salsa lesson included), a Casino night, and several other options.
If you're musically-inclined, sit back and enjoy a private concert: listen to a fusion of hispanic-influenced sounds, cuban rhythms, or have a romantic evening filled with Mexican ballads and serenades.
Golf enthusiasts can head to the Bahia or Pacifico golf courses, both designed by Jack Nicklaus. Palmasola can become your private wellness retreat with a spa day, beginning in the early morning with a guided yoga lesson. Afterward, you and your guests will be pampered with massages and healthy food throughout the day for a complete detox treatment. Of course, as a guest at Palmasola you can head to Apuana Spa at Four Seasons and experience their lavish treatments.
If you want to stay active, Palmasola has plenty of options for you. Hit the beach with an intense, bootcamp-style workout, or take part in a zumba routine. You can also workout with battle ropes or turn a stand-up-paddleboard into a miniature fitness center under the guidance of a trainer. Then there's also Palmasola's gym, with instructors and trainers available upon request.
FUN FOR THE WHOLE FAMILY
Palmasola is very kid-friendly! For younger guests, activities range from a talent show (with a stage and improvised costumes) to a pizza party or a crafts workshop. Children can also access the Nunutzi Game Room at Four Seasons. Another favorite at the resort is the lazy river, where the family can relax with a water tube or a noodle and float down the gentle current. The property can also be baby-proofed.
EXPLORE WITH JOURNEY MEXICO
With Journey Mexico you can design a custom made itinerary that includes a surf lesson in a nearby town, a zip-line adventure, and a tour of downtown Puerto Vallarta. Look at our sample itinerary for a Punta Mita holiday and get inspiration. As in-country experts, Villas by Journey Mexico provides 24/7 support to deliver an unforgettable holiday.