The Wonders of Sian Ka'an, Tulum and Its Dreamy Villas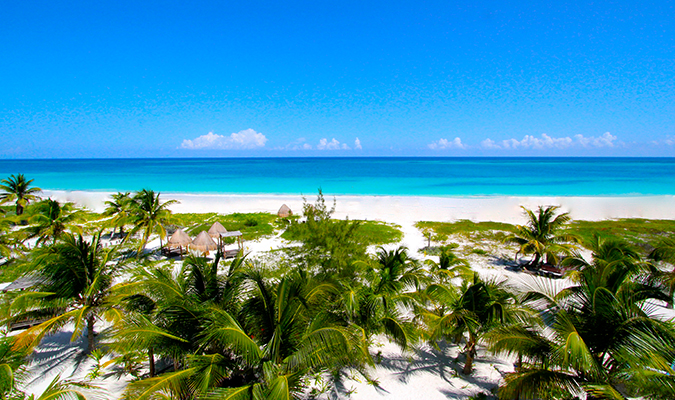 Sian Ka'an Biosphere Reserve is a very special place located at the southernmost end of the Riviera Maya stretch in the municipality of Tulum. In Mayan, Sian Ka'an means 'origin of the sky', and fittingly so, as pristine shades of blue waters and shimmering lagoons blend seamlessly with the sky above. One of the largest protected areas in Mexico, the 1.3-million-acre reserve is made up of a large water system, marshes, and mangroves as well as virgin tropical forest.
Recognized by UNESCO as a Natural World Heritage Site, Sian Ka'an is of outstanding universal value to the world due to its exceptional natural beauty and aesthetic importance. It is here where rare natural phenomena, such as cenotes exist, along with petenes, which are islands of trees emerging from swamps. Sian Ka'an is also home to a large variety of flora and fauna, including crocodiles, dolphins, turtles, and more than 300 species of birds. It is recognized globally for having some of the most important and significant habitats and biological diversity including many endangered species.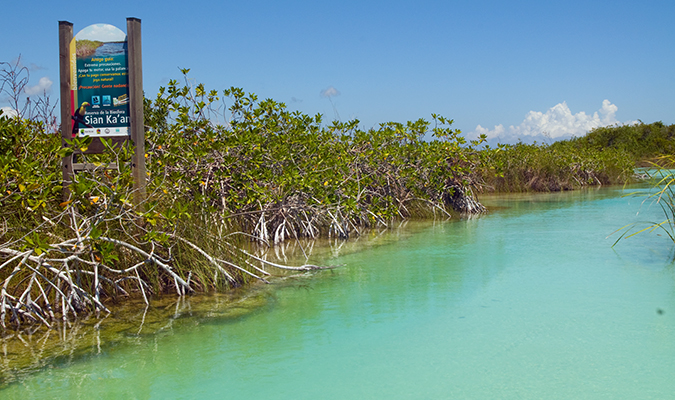 Just a short ride from the center of Tulum, visitors to Sian Ka'an are awed instantly with Mother Nature's greatest gifts. Tours to Sian Ka'an can include a variety of activities such as bird watching, fishing, kayaking, floating along natural 'lazy rivers' of mangroves, swimming, hiking, and more.
Since Sian Ka'an is a highly protected environment, you won't find high rise hotels and teeming developments. There are very limited small, rustic hotels that draw nature lovers and there is also a cluster of private, luxury villas for those who seek utter tranquility and exclusivity. The villas we offer in Sian Ka'an all come complete with an attentive staff and discreet service so guests can simply relax and enjoy their time in this tranquil destination.
Luxury Villas in Tulum- Sian Ka'an
Mukan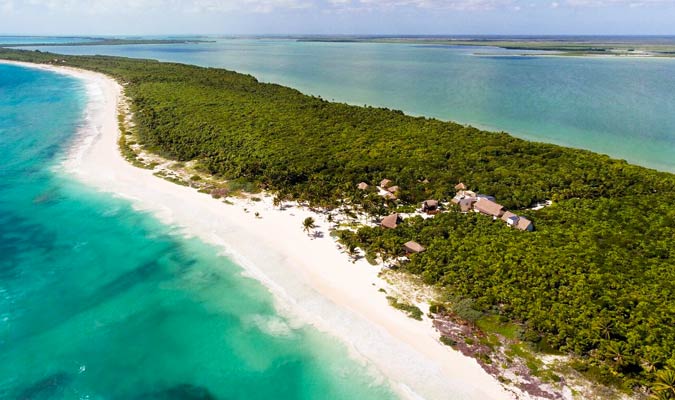 Mukan is the farthest property deep in the reserve and offers 10 beautiful rooms. There are plenty of activities to choose from on site, including guided nature experiences (such as an exploration of the lagoons by boat), and having a casual grilled lunch by the beach under a shady palm. Other daily activities include meditation, yoga, fun survival courses, and sunset cocktails on the lagoon dock. Kayaks, paddle boards, snorkeling equipment are available to discover over 200mts.  Bikes are also available as are massages upon request.
Casa Naiik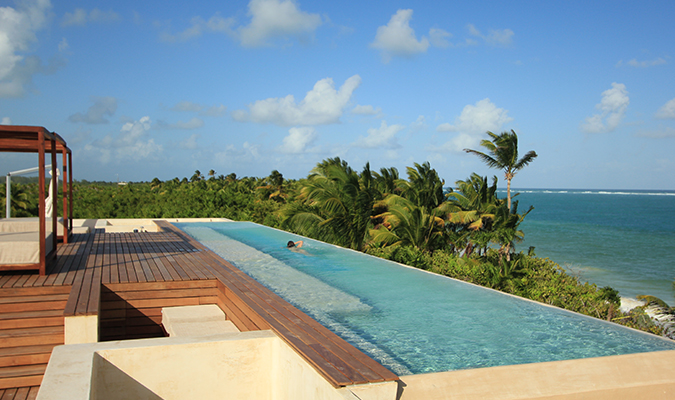 Tucked in the heart of Sian Ka'an, Casa Naiik is surrounded by the warm blue sea and cool shimmering lagoon. One of the newest villas in the area, the villa is a chic hideaway that features panoramic views where guests can feel free to roam in their own piece of paradise.
Casa Maya Kaan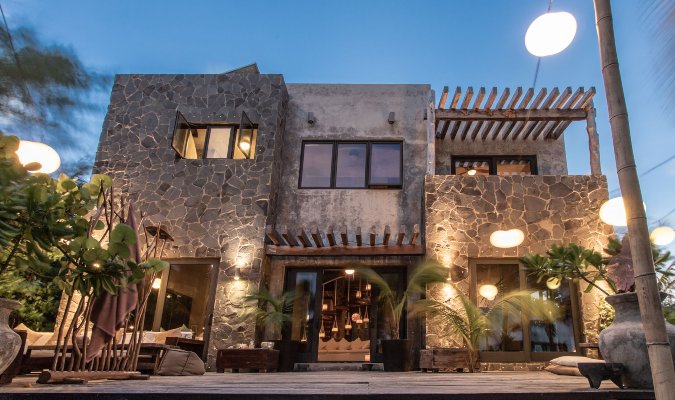 Located at one of Sian Ka'an's entrances: Boca Paila, this beach villa embodies the Maya translation of the Biosphere Reserve, "origin of the sky. The pristine, white beach on which the villa looks out over seems to go on endlessly. Truly a gem among villas in Tulum, Casa Maya Kaan is perfect for entertaining.
Casa Yakunah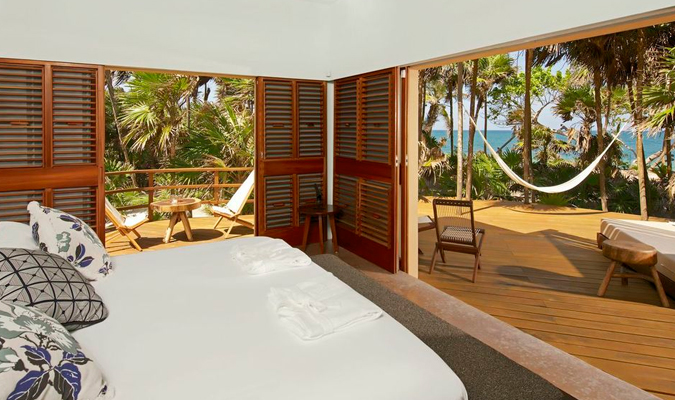 Surrounded by shimmering waters both front and back, and lush green vegetation Casa Yakunah showcases Sian Ka'an's majestic beauty. The vibrant and colorful interior creates a playful, contemporary contrast as a perfect example of luxury living in a tropical setting.
Casa Cantarena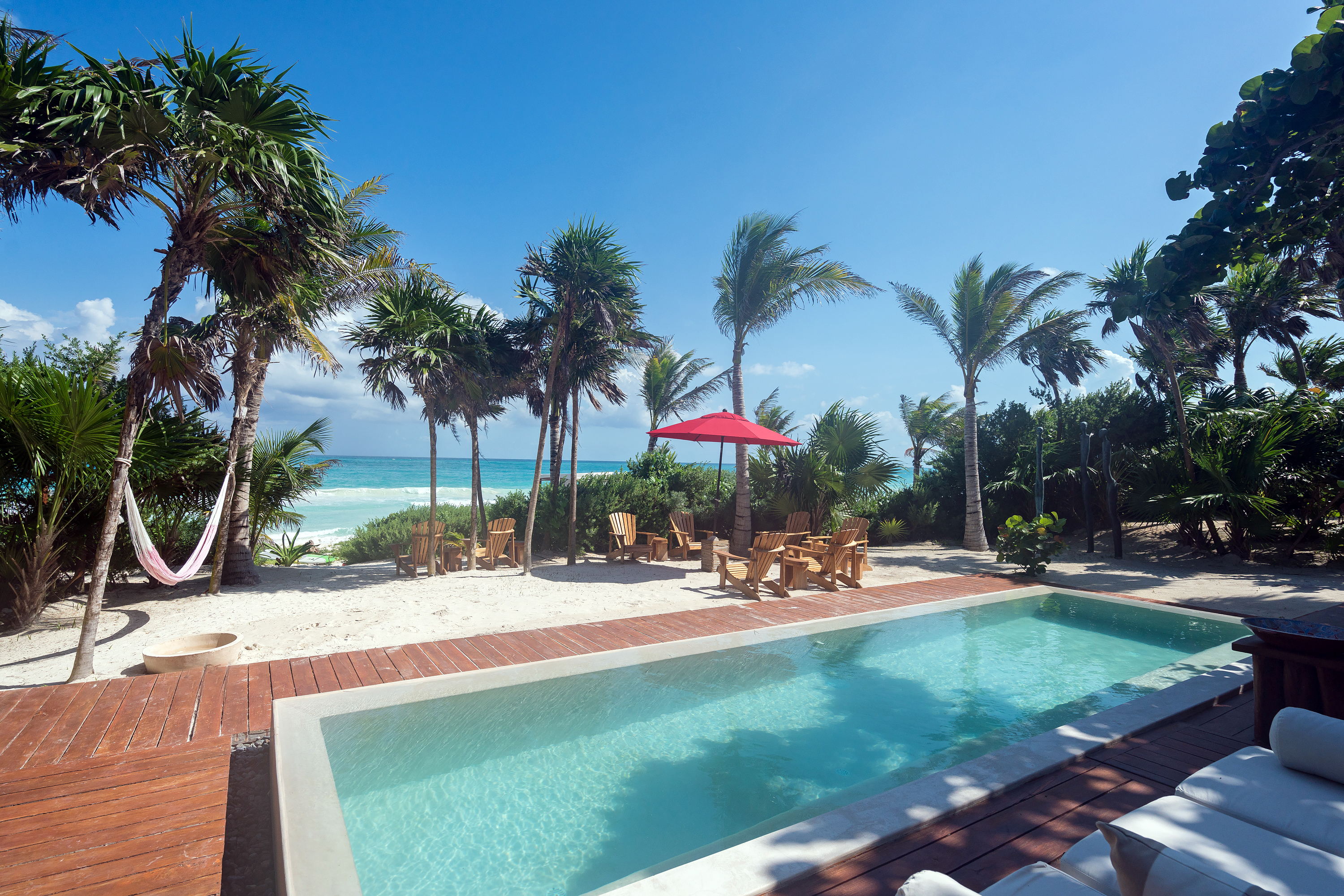 A beachfront villa on the protected coastline of Sian Ka'an, Casa Cantarena is a natural haven surrounded by lush vegetation and blue waters. Located just minutes away from attractions in Tulum, this villa features natural materials to blend in with its surroundings.
Casa Ikal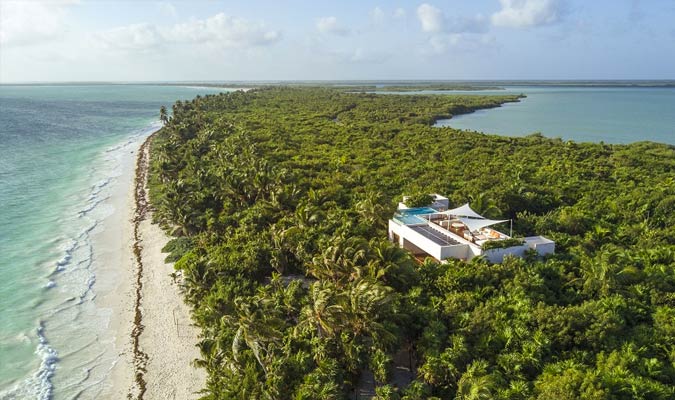 Casa Ikal is a newly built home inside the biosphere reserve of Sian Ka'an, 20 minutes from Tulum. Designed by the acclaimed De Yturbe architects, this ultra contemporary house is situated on five acres and is fronted by 300 feet of pristine beach and another 300 feet of lagoon.
Casa Ixchel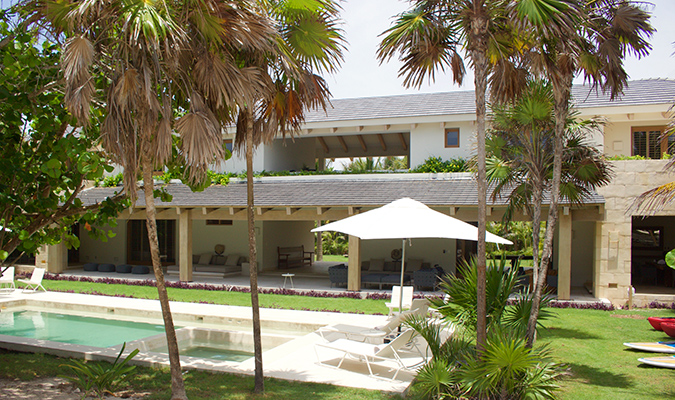 This luxury vacation villa in Tulum is perfectly located along the Tulum coastline, just a few meters before the entrance of  Sian Ka'an. "Ixchel" in native Mayan refers to the moon goddess of love, and Casa Ixchel accordingly stirs a sense of peaceful contemplation in those who stay here.
Hacienda Chekul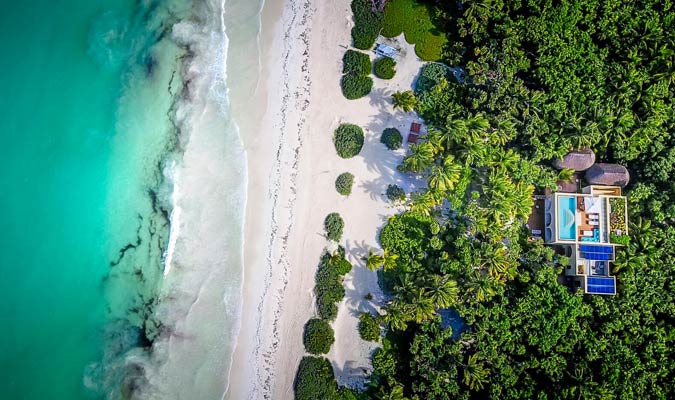 The six-acre property has an incredible beach and is surrounded by lush tropical jungle and the Campechen Lagoon. With four bedrooms,  Hacienda Chekul's architecture and decor reflect the traditions of this region while offering the convenience and comfort of contemporary living.
Casa Nalum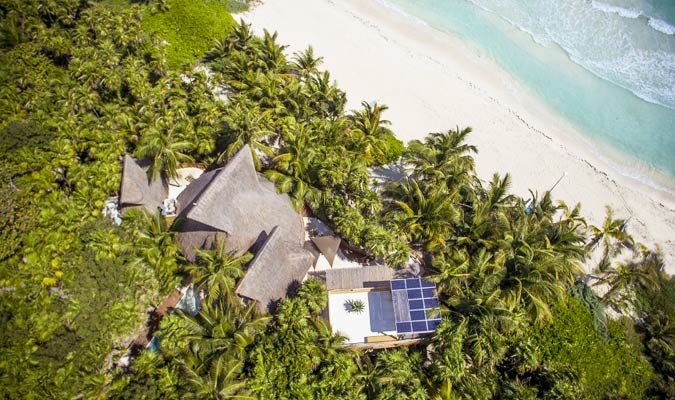 This stunning private villa in Tulum-Sian Ka'an is just minutes from Tulum's restaurants, boutiques, and nightlife but located within the Biosphere Reserve for total privacy. Casa Nalum sits on two acres of land, hidden among tropical jungles with the lagoon just steps to the west and the sea and beachfront just steps to the east.
Note: The exclusive Tulum-Sian Ka'an Villas are located on a peninsula within the Biosphere Reserve, the roads are unpaved and we highly recommend using a 4×4 private vehicle and driver for your transfer and transportation needs.