A Stay at San Miguel de Allende's Countryside Ranch Villas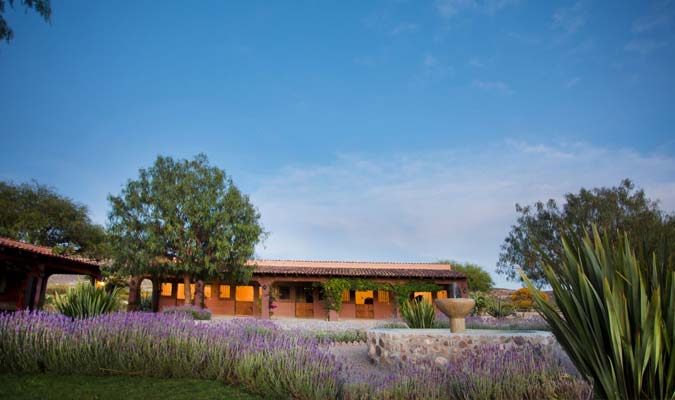 In recent years, San Miguel de Allende has transformed from a locally known Magic Town to an internationally recognized, "must-visit" destination listed in every important travel magazine and website. This colorful city is located in the Central Highlands just outside of Mexico's bustling capital and has something for everyone. The main attraction and focal point is of course the UNESCO World Heritage Historic City Center with its picturesque  cobblestone streets, towering pink Gothic church, cute shops, chic boutique hotels, and top rated restaurants. As San Miguel Allende continues to grow and shape its unique Mexican identity for the world to experience, it now attracts attention to the various wineries and working ranches around the city, perfect for those desiring a countryside escape.
Journey along the original trail Spanish Conquistadors used to transport silver and treasures, with a stay at Rancho del Sol Dorado, and learn the importance these riches played in Mexico's history. Trek through some old hacienda remains, native villages, an old 450 year chapel in Guanajuato's Sierra, and visit farmers herding their cattle.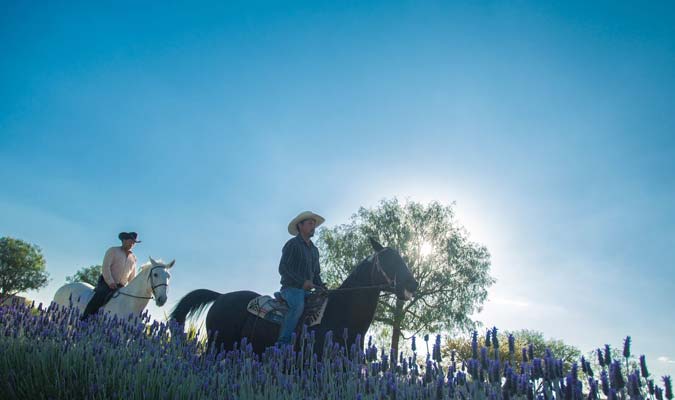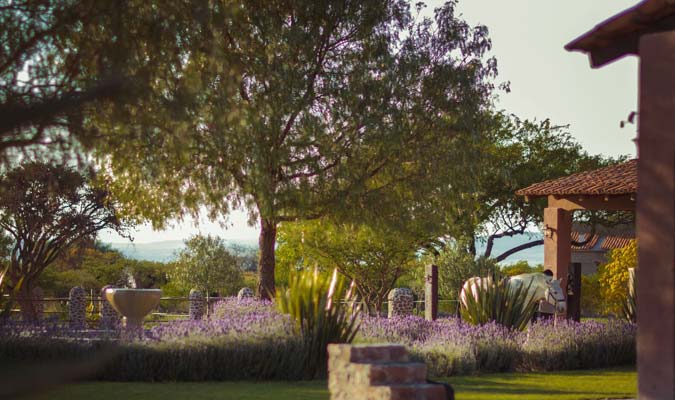 Racho del Sol Dorado is located in a community that dates back more than 300 years, nestled among mature huizache and mezquite trees spread over 30 acres, and offers four beautiful stone homes and villas.
Sprawling over an impressive 35,500 square feet, Casa del Sol   is a rustic hand-carved stone villa with stunning views over the mountains. Inside, the home has a cottage-like feel with touches of Mexican color, and outside, it has its own private pool, jacuzzi, and  barbecue dining area perfect for entertaining or relaxing outside in nature.
Villa Vista Hermosa is a beautiful large one bedroom country cottage nestled up high on a hill and hand-built out of adobe. The cottage name is called "beautiful view" because of the large windows that magnify the magical country vistas where you can gaze at the Ranch's horses, sheep, goats and other country animals. This private rental also features a garden and an oversized rooftop terrace, perfect for watching the sunset and recharging your batteries.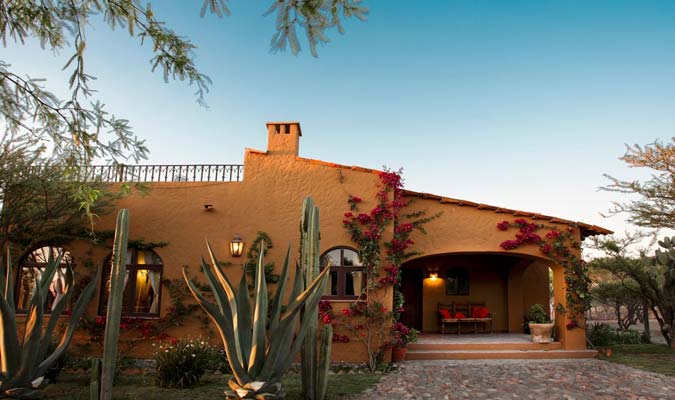 A charming home accessed along a winding tree-lined road, Casita del Bosque is another home in Rancho del Sol Dorado and is secluded with a beautiful wrap-around cactus garden, an outside deck with impressive views over the mountain, and 1,500 square feet of private interior space for guests to enjoy.
Casa Destino is a quaint four bedroom home that serves as the ranch's main living quarters. The home features a fully-enclosed stone-walled garden, exposed wood beams, and country-feel kitchen.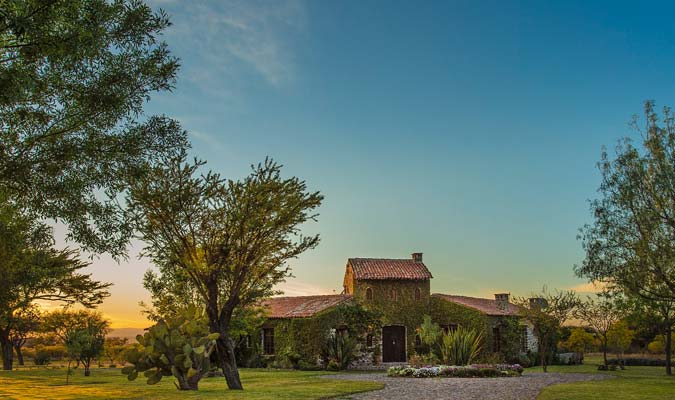 For larger groups, the entire Ranch can be exclusively rented out with full access to all the horse and barn facilities, unlimited horse back riding, and rental of Casa del Sol , Casa Destino, Casita del Bosque and Villa Vista Hermosa for a total of 9 bedrooms.
For a limited time, Villas by Journey Mexico is offering an exclusive special offer— receive one complimentary night when booking four nights at Casa del Sol, Casita del Bosque, or Vista Hermosa.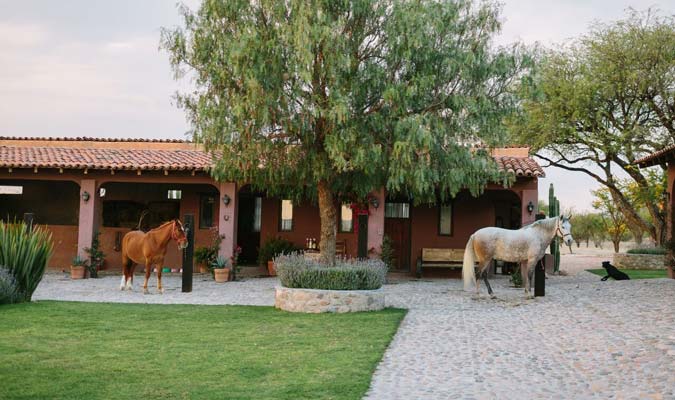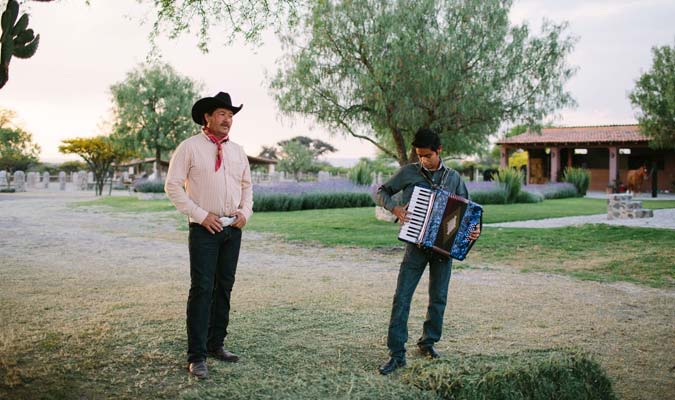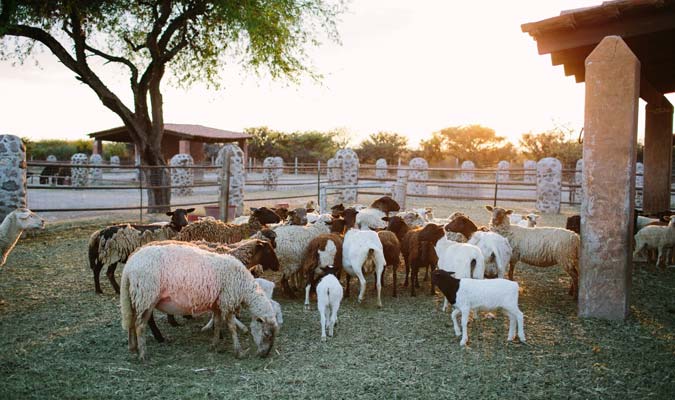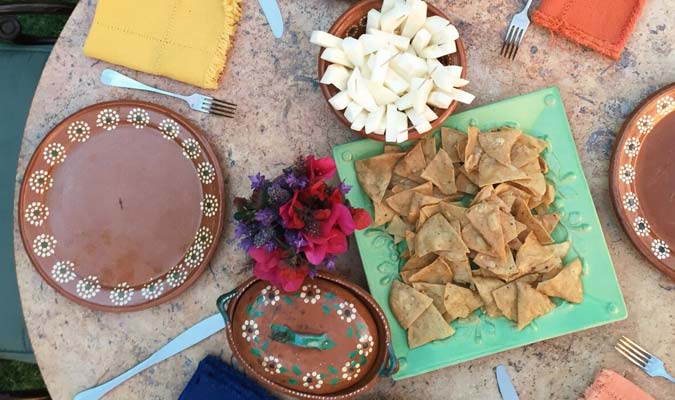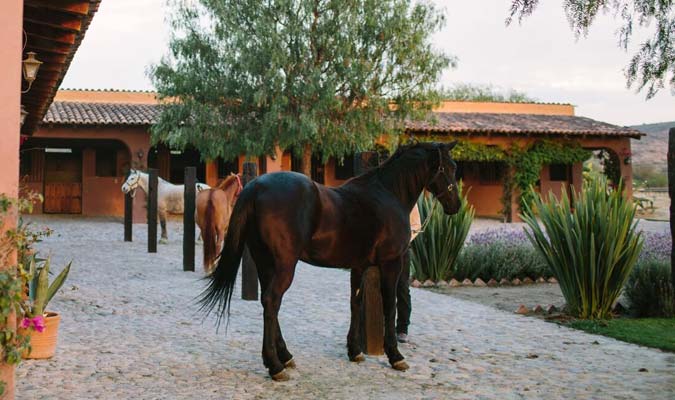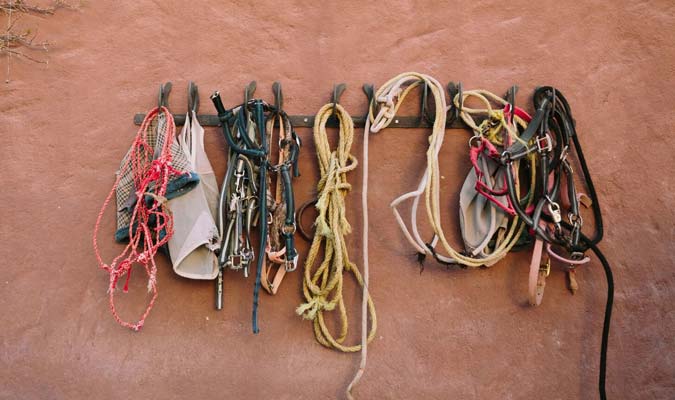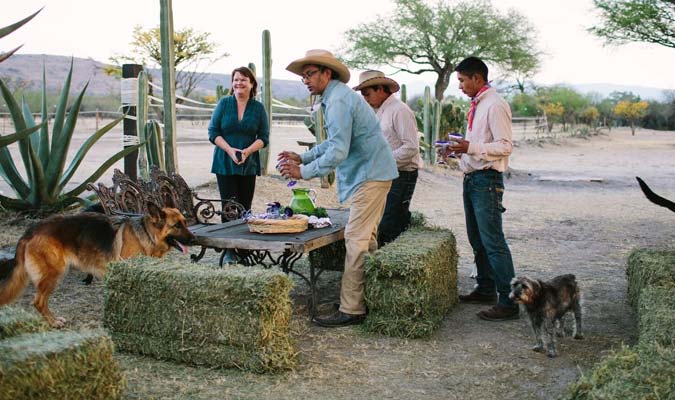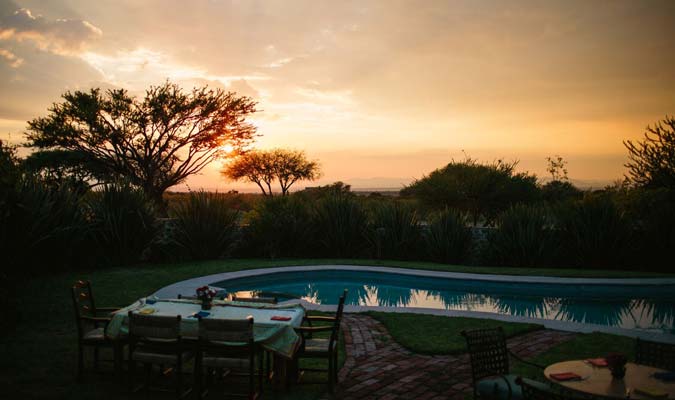 [© Photos provided by TARYN KENT while traveling with Journey Mexico]
Rancho del Sol Dorado offers plenty activities right on the ranch with the main charm of horse-riding and visiting the horse stables. There are also several nature trails for hiking, rock climbing and mountain biking on the dirt back roads. With open access to the ranch, guests can enjoy a lovely picnic accompanied with local musicians, fetch with the dogs, or animal therapy with the goats and sheep.
For day trips outside of the ranch and close to your San Miguel de Allende rental there are a plethora of cultural offerings. For art lovers there are a variety of art classes and lots of galleries to enjoy. For those who want to brush up on their Spanish there are a good number of schools and private tutors in town. There is also an assortment of cultural and historical tours to enjoy, as well as market tours and cooking classes for those who fall in love with Mexican cuisine. For those who would like a little indulgence, a massage service can be arranged to come directly to your vacation rental in San Miguel de Allende. There are also thermal hot springs nearby where you can bathe in the mineral rich waters.
More posts and information on San Miguel de Allende can be found on the Journey Mexico Blog; or check out more trip ideas and inspiration on how to craft the perfect villa vacation in San Miguel Allende.