7 Off-The-Beaten-Path Mexican Villas For Unbroken Peace
Mexico's remote beaches and thick jungles hide something very special — ultra-luxurious villas offering unbeatable peace and privacy. Journey Mexico's on-the-ground team has scoured the most remote regions of the country in the hunt for these remarkable vacation stays. So whether you're looking for a secluded spot on the Caribbean Ocean or a hideaway on the Pacific Coast, here are some of our favorite off-the-beaten-path escapes.
Hidden villas along the Mexican Caribbean Coast
Casa Ikal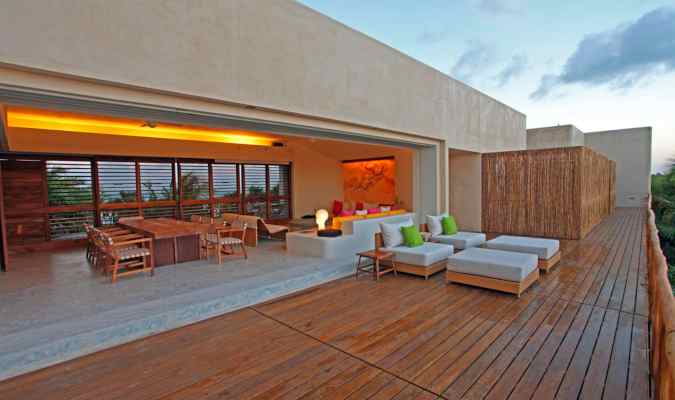 Sleeps 8 | 4 Bedrooms | Sian Ka'an
Nestled within Tulum's Sian Ka'an biosphere reserve, Casa Ikal is an incredible luxury getaway in the heart of a protected UNESCO World Heritage site. This four-bedroom masterpiece has access to 300 feet of pristine beach. A private rooftop infinity pool is the perfect place to gaze over the canopies below, on the lookout for the diverse wildlife that lives within.

Mukan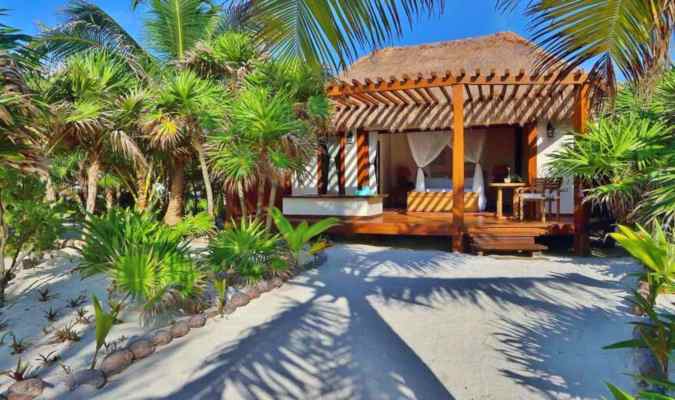 Sleeps 20 | 10 Bedrooms | Sian Ka'an
Only a habitat as vast as the Sian Ka'an biosphere reserve would be big enough to conceal the gorgeous ten-bedroom private resort Mukan. This secret paradise in Maya jungle is perfect for a family getaway with a large main house, three beachfront bungalows, a garden bungalow, and a beachfront master suite. Equipped with a plunge pool, snorkeling equipment, and the latest tech, Mukan has something for everyone.
Read more: Five Days In Mukan Resort: The Sian Ka'an's Hidden Jungle Gem

Villa Yuum Ha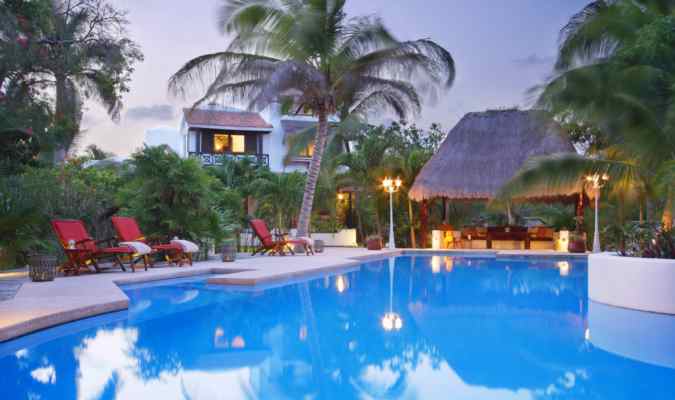 Sleeps 6+2 | 3+1 Bedrooms | Riviera Maya
Between Playa del Carmen and Tulum, Villa Yuum Ha sits on the quiet coastline of Xpu Ha. Nestled within 15 acres of jungle, this luxury getaway has it all: a beachfront palapa, private pool, plus a team of staff to wait on your every need. If that wasn't enough, guests also receive access to facilities at the nearby prestigious Hotel Esencia, including its restaurant, spa, and gym.

Hidden villas along the Mexican Pacific Coast
La Troza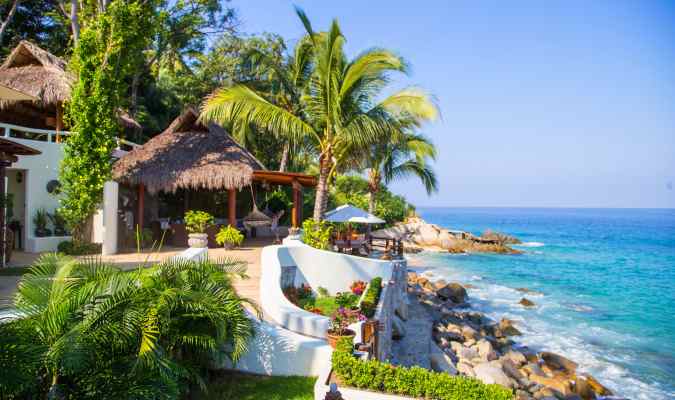 Sleeps 16+2 | 8 Bedrooms | Puerto Vallarta
Tucked between lush jungle and the Pacific Ocean, La Troza is like an escape to an uninhabited world. This large eight-bedroom private resort near to Puerto Vallarta can be accessed by taking a private boat, and once there you won't want to leave. Peace is found relaxing by the pool, on the private beach, or listening to the rush of the waves.

The Tree House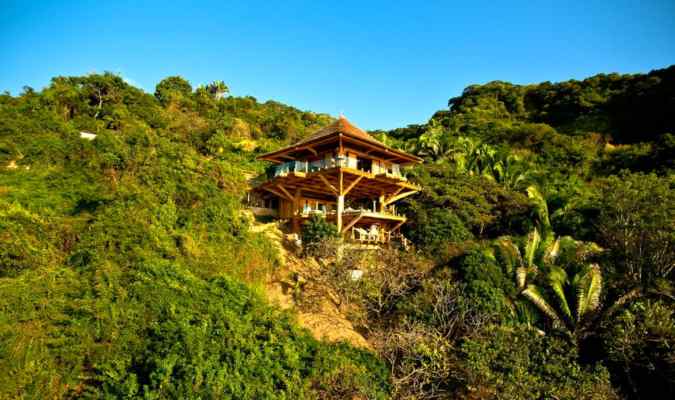 Sleeps 4 | 2 Bedrooms | Punta Mita
High up on the mountainside, with sweeping vistas taking in ocean and jungle, The Tree House is undoubtedly one of the finest villas in Punta Mita. Guests can unwind in any one of three private swimming ponds filled by a stunning waterfall. Plus, as it is based in the ultra-exclusive Imanta Resort, visitors can take advantage of Imanta's outstanding facilities including its gym, spa, and restaurants.
Read more: Imanta, Punta Mita: My Walk On The Wild Side

Casa Mis Amores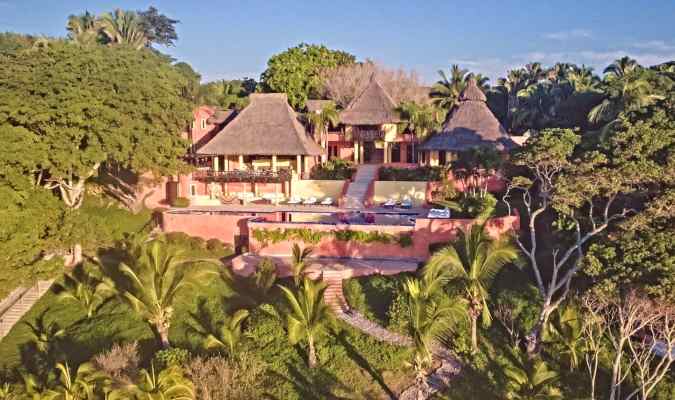 Sleeps 12+4 | 6+1 Bedrooms | Sayulita
A short drive from the dreamy surfer town of Sayulita is Casa Mis Amores, a luxury hacienda-style villa hidden by jungle. This stunning seven-bedroom property is surrounded by a rich ecosystem inhabited by tropical creatures such as iguanas, falcons, and sea turtles. Inside, guests can take advantage of its swimming pool, tennis court, and a private outdoor dining area.

Casa Zihuat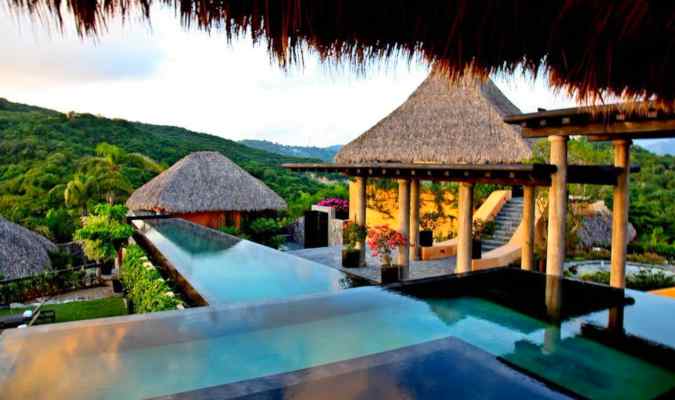 Sleeps 12 | 6 Bedrooms | Zihuatanejo
If you're looking for villas in Ixtapa Zihuatanejo, look no further. Situated within a private community, Casa Zihuat offers peace and tranquility in abundance. Designed by celebrated Mexican architect, Enrique Zozaya, this hacienda-style property is surrounded by fountains and gardens, keeping guests in total privacy. With the highest spot on the mountain, visitors will love its stunning views taking in charming Zihuatanejo and the Pacific.

How to stay in an off-the-beaten-path villas
Booking one of these off-the-beaten-path villas is easy. Just head to our trip planner and fill out your details. One of our villa experts will get back to you shortly after. While you're on our site, make sure to check out our special offers for fantastic deals on Mexican luxury villas.