Inside Peek: Exciting New Getaways at Villas by Journey Mexico
As Punta Mita, the Riviera Maya, and Los Cabos continue to flourish as some of the world's most desirable ultra-luxurious destinations, we've been hard at work scouting the very best brand-new properties in the region.
Now, we're delighted to reveal our exquisite new collection of high-end vacation villas. Take a look through the exciting getaways below and be one of the first to book a stay in these incredible vacation villas.
New in Punta Mita
Casa Tesoro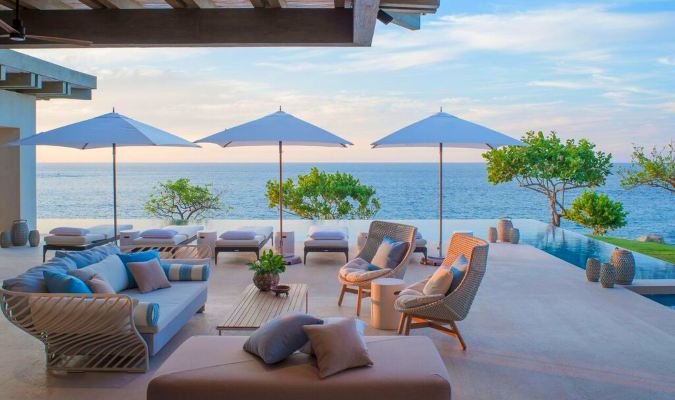 Punta Mita | Sleeps 18 | 7 Bedrooms
Want for nothing at Casa Tesoro, an incredibly well-equipped getaway with endless ocean views. Its luxury amenities include a games room, sauna, and infinity pool, plus access to the elite facilities of the ultra-exclusive Punta Mita community. A calming yet modern design provides a home-like feel in one of the most enchanting villas on the Pacific Coast.

Casa Tau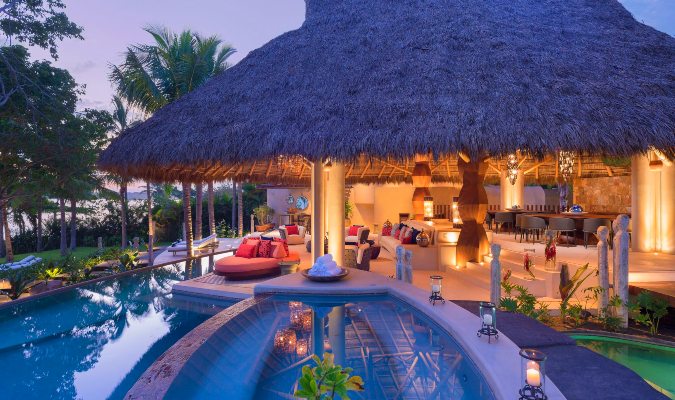 Punta Mita | Sleeps 27 | 12 Bedrooms 
Comfortably sleeping up to 27 people, Casa Tau is ideal for big family gatherings or large group getaways. Fiestas can be held around the cooling swimming pool or under the show-stopping palapa. A team of 15 highly professional staff is also on-hand to offer luxury hotel-like service throughout the vacation.

Villa Diamante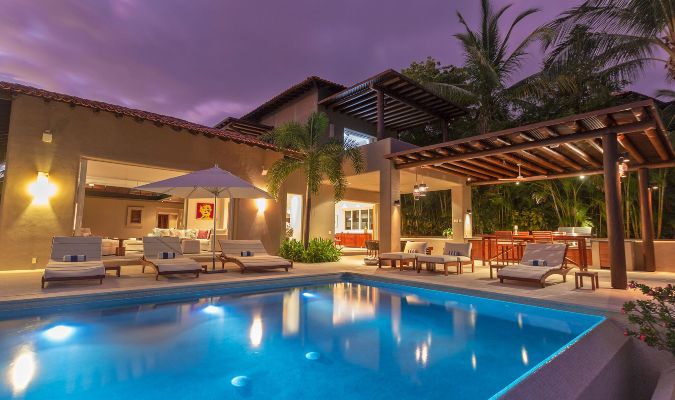 Punta Mita | Sleeps 12 | 4 Bedrooms
A sparkling gem in our Pacific Coast collection, Villa Diamante sits within El Encanto, an elite development within the exclusive Punta Mita community. Light, airy, and spacious, the property itself has been carefully designed to take advantage of the show-stopping natural beauty of its surroundings (including unforgettable ocean views).

New in Riviera Maya and Tulum
Casa Kevali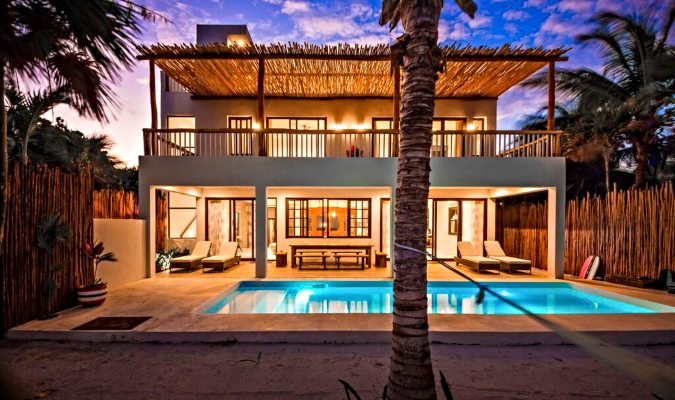 Riviera Maya | Sleeps 12 | 5+1 Bedrooms
The majesty of Soliman Bay is on full display at Casa Kevali. Stretching palm trees sit on beautiful white sands, while the cerulean sea is mere steps away. Relaxation is all but guaranteed with the help of a professional team of staff and a modern design created to enhance the exquisite beauty of the Riviera Maya.

Casa Napa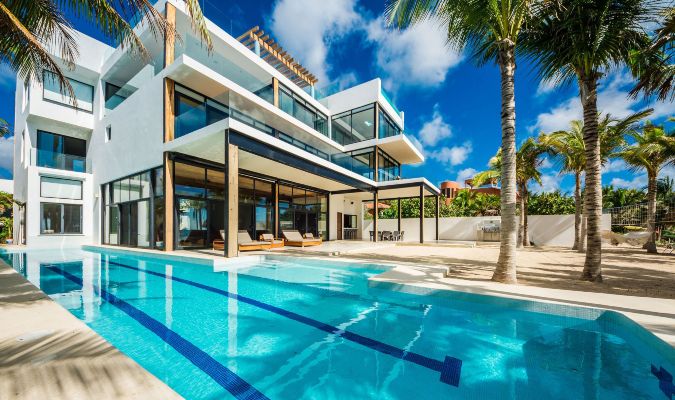 Riviera Maya | Sleeps 14 | 7 Bedrooms
Once seen, never forgotten, Casa Napa is a marvel of modern design, sitting in the unforgettable splendor of Soliman Bay. Barefoot beach living is the order of things at Casa Napa with the white sands stretching right up to the property and shade provided by towering palm trees.

Casa Chechen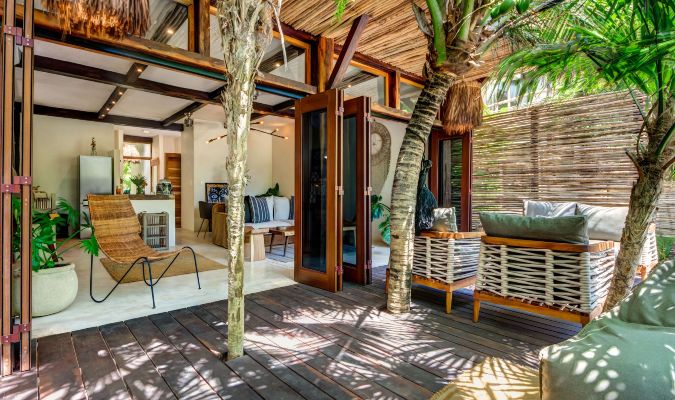 Tulum | Sleeps 4 | 2 Bedrooms
Nestled within the Maya jungle, Casa Chechen offers boho-chic living to discerning travelers. Lazy afternoons can be spent relaxing in the private pool or taking the very short walk to the ocean. Nearby, the wonders of Tulum, including the world-famous beach-side archeological ruins, offer the ideal day trip.

New in Los Cabos
Beach Estate 37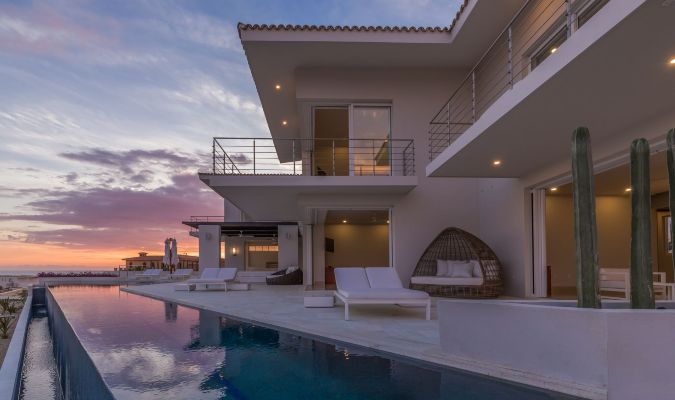 Los Cabos | Sleeps 10 | 5 Bedrooms
Beach Estate 37 is situated in the exclusive Cabo San Lucas community of Diamante – excellent news for avid golfers. Guests enjoy access to two elite 18-hole courses plus a Tiger Woods-designed 12-hole short course. Elsewhere, luxury amenities – including an infinity pool and hot tub – make this an essential getaway for lovers of high-end homes.

Casa Twin Dolphin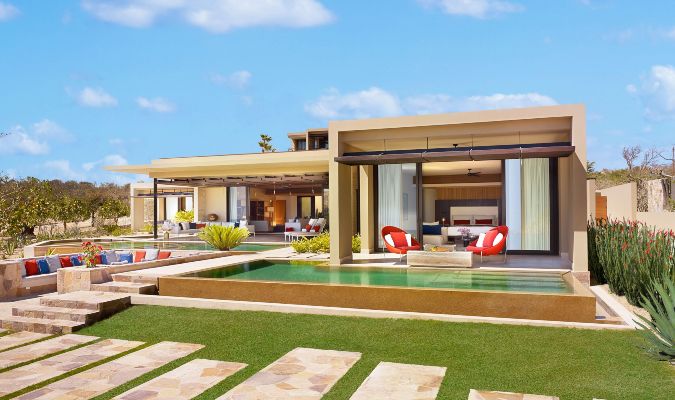 Los Cabos | Sleeps 6+2 | 3 Bedrooms
Connected to the famous Montage Resort in Los Cabos, Casa Twin Dolphin has both the privacy of a private villa and access to the amenities of a world-class retreat. Guests enjoy the use of the Twin Dolphin Golf Course, an elite spa, and an open-air, beach-front restaurant. However, the villa's two infinity pools may prove too wonderful to leave.