Five Mexico Villas That are Perfect for a Wellness Retreat
When was the last time you felt truly relaxed? Last month? Last year? Ever? What you need is a Mexico villa that acts as the perfect wellness retreat.
Now, we've recently looked at the best yoga villas in Mexico, but this time we're going to unveil Mexico's best luxury villas that offer health and wellness boosts in abundance. Start planning a getaway to one of these five villas today for a healthier, happier you.
Five Mexico villas perfect for a wellness retreat
Casa Majani
Sleeps 12 | 6 Bedrooms | Punta Mita
With its own yoga studio and professionally-crafted wellness program, Casa Majani has been created with your well-being in mind. The six-bed beach villa in Punta Mita is the ideal place to reconnect with nature thanks to its stunning views of the Pacific Ocean and its idyllic use of stone, wood, palm, and brick materials.
Villa Mandarinas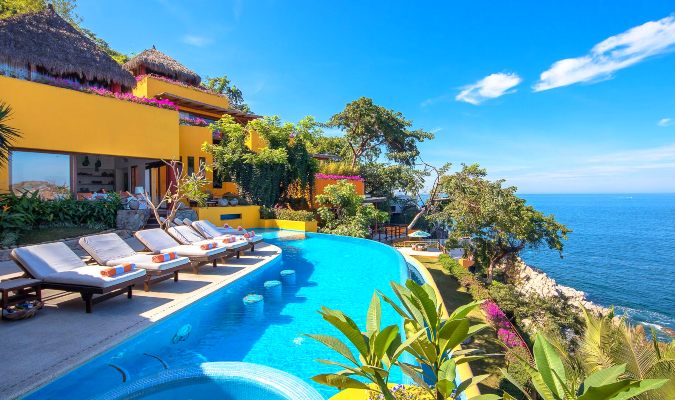 Sleeps 20 | 11 Bedrooms | Puerto Vallarta
With its own dedicated shala yoga zone, the gorgeous Villa Mandarinas offers the ultimate yoga, meditation, and pilates getaway in Puerto Vallarta. This huge 11-bed retreat has been specifically designed to reenergize its guests with plenty of luxury amenities plus a personal chef trained to help you meet your health goals.
Chablé Presidential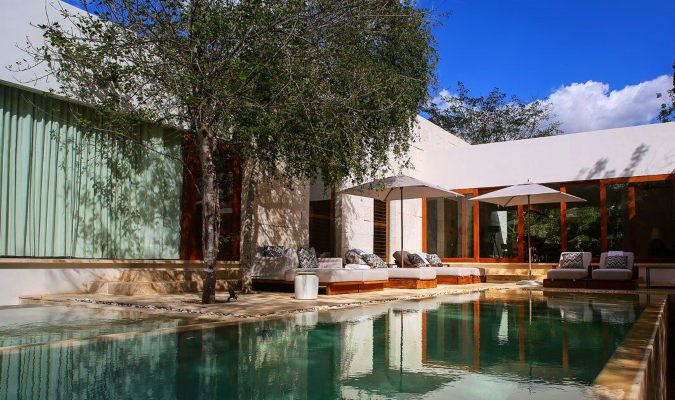 Sleeps 6+2 | 3 Bedrooms | Merida
Nestled within one of the finest well-being resorts in the world, the Chablé Presidential villa is an unbeatable choice for a healthy vacation in Mexico. Guests at this architectural masterpiece will benefit from the resort's incredible amenities including its temazcal, hydrotherapy circuit, floatation room, and the healing powers of its sacred natural cenote.
The Royal Villa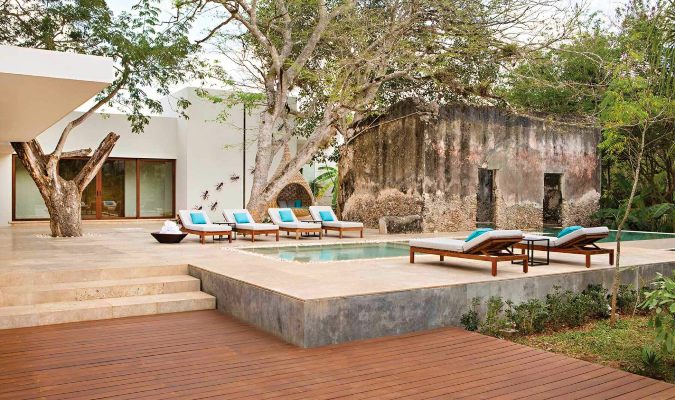 Sleeps 6+2 | 3 Bedrooms | Merida
Another incredible hideout in the unsurpassable Chablé Resort, The Royal Villa comes with its own fitness room and spa cabin for a private well-being adventure. Of course, you'll also benefit from access to the luxurious resort facilities, extensive manicured grounds, and world-class hospitality.
Villa La Semilla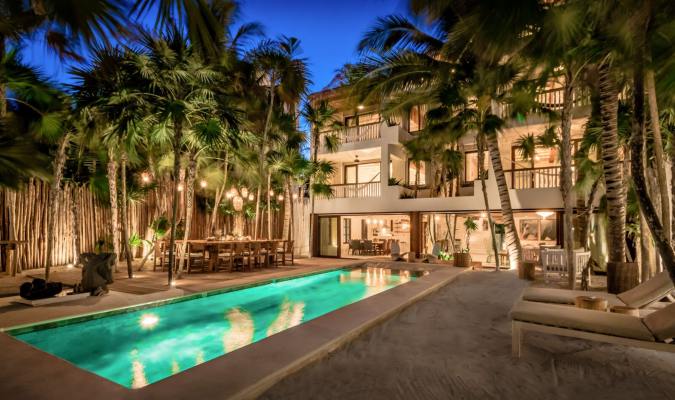 Sleeps 14 | 5 Bedrooms | Riviera Maya
Inspired by nature, Villa La Semilla is a gorgeous natural getaway in the equally stunning Riviera Maya. Nestled between lush, mangrove jungles and the pristine beach of Soliman Bay, you'll practically feel your stresses drift away. Additional, luxury services such as in-house massages, yoga, and pilates make for a magical stay.
Book with Journey Mexico for a stress-free vacation
Book a wellness villa with Journey Mexico and you'll have all the hard work taken from you. As in-country experts, we're highly experienced in arranging incredible wellness holidays, even for the most discerning guests. We've got the contacts and know-how to arrange a once-in-a-lifetime experience that will live in your memory forever.