6 Essentials Every Luxury Villa Must Have
What makes a luxury villa? It's a tough question, but one you might be asking yourself if you're looking for the ultimate vacation. Of course, there's no right or wrong answer – luxury villas come in a variety of shapes, colors, and sizes – but there are certain basics that the discerning traveler should expect if they rent a luxury villa for their vacation. Here are six essentials that we think every villa must have before it can be considered as a "luxury villa".
Six essentials every luxury villa must have
High-end amenities
Let's get the obvious out the way first, every luxury villa must come with high-end amenities. And plenty of them. The exact offering in each villa will vary greatly, but expect plenty of things to do, plus top-class facilities to make your stay feel magical.
The majority of Villas by Journey Mexico's offerings, for example, come with gorgeous pools, state-of-the-art kitchens, and top-of-the-range sound systems. But you'll also find unique features that set our villas apart from the others. Mantea Casa Cabo, for example, comes with a top-of-the-range home theatre, a sauna, and access to a gorgeously sleek 62-foot yacht, while Villa Mandarinas in Puerto Vallarta comes with its own beach-facing yoga studio, kayaks, and a games room.
Read more: 8 gorgeous Mexican villas with their own private beach
Helpful staff
It's pretty difficult to label a vacation "luxurious" if you have to do all the chores yourself. For that reason, helpful staff are a must for a luxury villa. This starts with a housekeeper to provide that hotel-like service but could be almost limitless in its possibilities.
Palmasola in Punta Mita, for example, comes with a general manager, housekeeping, a driver, and a restaurant-quality team of chef, waiters, and kitchen staff. General manager Mike O'Hara also works closely with the villa's personal chef to pair wines from across Latin America with meals. Journey Mexico can also help arrange any extra staff if desired.
JM Tip: All Journey Mexico's villas come with housekeeping and a 24/7 concierge service as a minimum.
Exquisite design
Beauty is in the eye of the beholder, but all luxury villas should ooze excellent design and top-end execution. Mexico is blessed with a wealth of gorgeous villas running from its traditional haciendas to the ultra-modern offerings of Mexico City.
Careyes, on the Pacific Coast, is a destination of universally beautiful villas. The getaways range from properties with high-end yet traditionally Mexican design (such as the beautifully blue Villa Nido de Amor) to the boundary pushing looks of Sol de Oriente and Sol de Occidente.
Prime location
A prime location is a little difficult to define – it could be either near the hustle and bustle of the city or far from it – but you'll know it when you see it. Let's take two villas on the opposite ends of the scale as an example.
The three-bedroom Siqueiros Dream sits in the heart of the trendy Polanco neighborhood of Mexico City. Within walking distance are the trendy boutiques of Masaryk Avenue and the delights of Chapultepec Castle and the world-famous Anthropology Museum. There's so much to do in its vicinity that a lifetime in this former studio of David Alfaro Siqueiros would not be enough.
On the other end of the spectrum is The Tree House in Punta Mita, a place with an ideal location but for different reasons. Sitting within a foliage-covered mountain-side, The Tree House enjoys gorgeous views over the Pacific Ocean. The nearest sign of life is the exquisite Imanta Resort, of which it is a part, but separated by a short drive.
Experience creation
The benefits of staying in a luxury villa shouldn't end at the property's boundaries, it should extend far into the local community and beyond. Villas by Journey Mexico has a specialized, Mexico-based team who organize unique experiences for our guests. This personalized service turns any villa stay into a once-in-a-lifetime vacation.
Whether you book with Villas by Journey Mexico or elsewhere, make sure there is someone who can help you escape the villa and experience the wider country.
JM Tip: Speak to a Journey Mexico Travel Planner to organize a villa vacation in an exclusive gated community.
24/7 support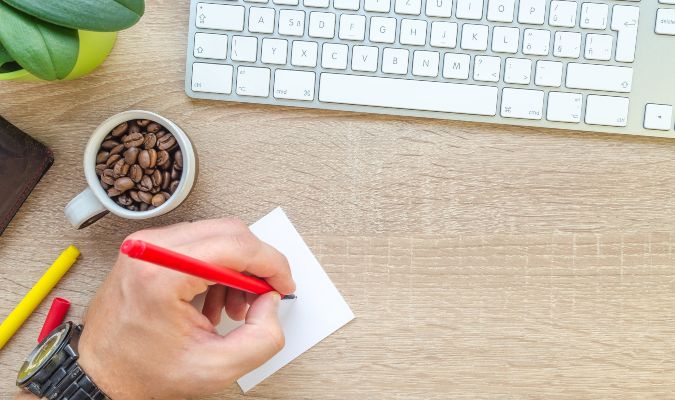 Finally, no matter what happens in the villa and no matter at what time, guests staying in a luxury villa must have access to support. Every property in the Villas by Journey Mexico profile has a 24/7 local host and concierge based nearby who can help should there be any problems.
Additionally, we offer a 24/7 emergency contact from Journey Mexico who will be on hand to help. Make sure that any luxury villa you book has someone on hand to help whenever you need.
Our minimum expectations for luxury villas…
The above six essentials are the minimum expectations we have for the villas in our portfolio. The reality is that the majority of Villas by Journey Mexico properties come with much, much more. Each of the villas in our collection is thoroughly inspected by our team of experts who make sure they meet our exceedingly high standards. If they don't, they don't make it. It's as simple as that.
Be assured you take your next vacation in a luxury Mexican villa by booking with Villas by Journey Mexico.