Book a Luxury Apartment in Condesa, Mexico City's Coolest Neighborhood
Booking a luxury apartment in Condesa ensures you'll be right in the heart of one of Mexico City's trendiest neighborhoods. It's where the finest restaurants, the coolest drinks spots, and some of the capital's most beautiful architecture can be found. It's also in the ideal location to explore the capital's other ultra-cool neighborhoods, Polanco and Roma, plus nearby attractions including the Anthropology Museum and Chapultepec Castle.
For those who've never been to Mexico City, you might be imagining a sprawling metropolis, gridlock on the roads, and people dashing from one meeting to another. A stay in Condesa is where that opinion will change.
Whether it's walking around its leafy streets admiring the Art Deco facades or dipping into gourmet restaurants and bars, Condesa is one of the coolest and most stylish places to be. The next time you're in the capital make sure to book a luxury apartment in Condesa.
Where to stay in Condesa
Laredo Summit Penthouse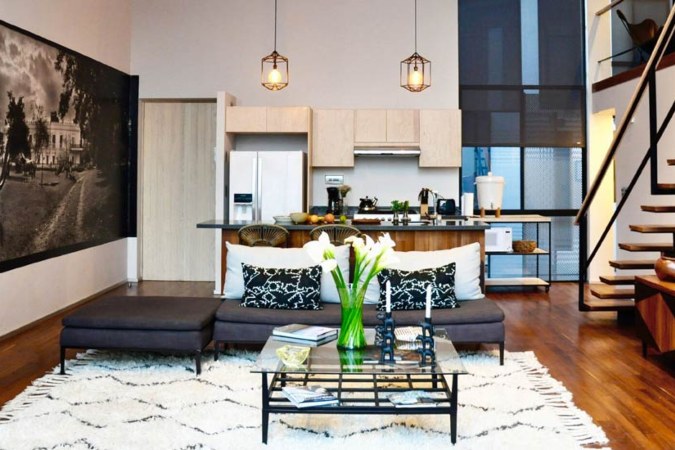 Sleeps 7 | 3 Bedrooms | 2.5 Bathrooms
The two-story Laredo Summit Penthouse oozes the chic, modern cool that you'll find in abundance in Condesa. High ceilings and top-to-bottom windows make this three-bedroom apartment feel wonderfully light and affords views over the city. This Condesa getaway is made ultra-luxurious with the addition of a 24/7 concierge, round-the-clock security, and a house cleaning service.
Bugambilia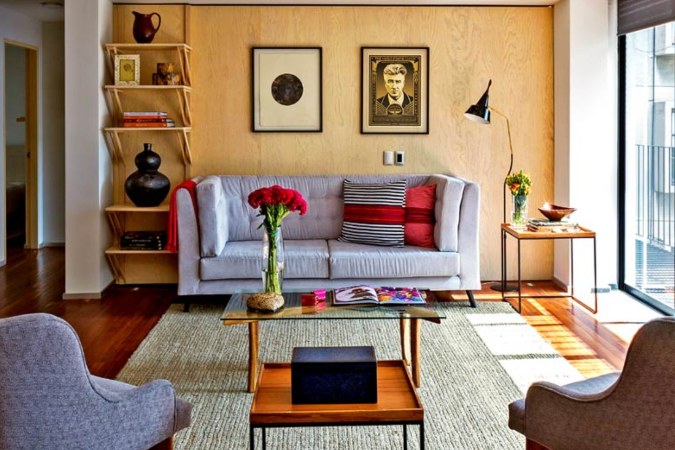 Sleeps 5 | 2 Bedrooms
A home away from home, the wonderfully named Bugambilia is a beautiful blend of traditional Mexico and modern Condesa. Exposed brick walls, giant windows, and sophisticated décor speak to a more contemporary style but you'll also find flashes of traditional Mexican craftsmanship to remind you of a past time. The two-bedroom apartment is ideally located for those who like inner-city greenery with Parque Mexico and Parque Espana just one block away.
Condesa Parque Mexico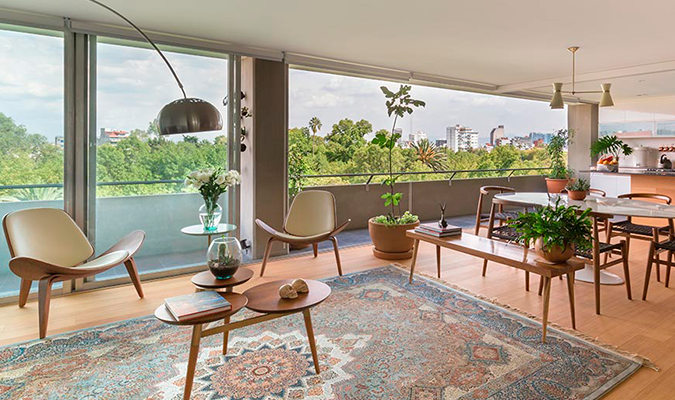 Sleeps 8 | 3 Bedrooms | 3 Bathrooms
Utterly stylish, Condesa Parque Mexico is perfect for the person who likes their Mexico City getaways modern, unfussy, and relaxed. Nestled within a French neo-classical building in front of Parque Mexico, this three-bedroom accommodation is blessed with full-wall windows offering gorgeous, expansive views – a rarity in Mexico City. Housekeeping and 24/7 concierge and security make a stay at Condesa Parque Mexico a dream.
Trendsetter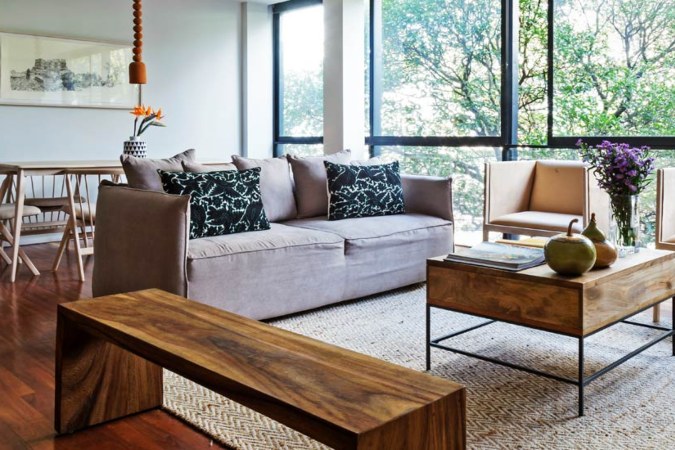 Sleeps 5 | 2 Bedrooms
Make yourself comfortable in Trendsetter, a well-appointed apartment on a quiet side street of Condesa. Its home-like feel is both inviting and relaxing – perfect after a long day of exploring the neighborhood and wider Mexico City. Adding to that comfort is the addition of housekeeping and 24/7 concierge and security services. At night, take a deep sleep in the two beautiful and comfy bedrooms after enjoying a movie with friends and family in the cozy living area.
Mexican Groove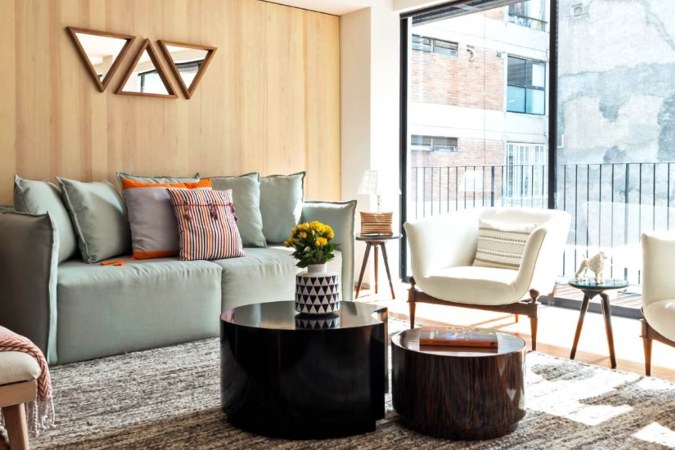 Sleeps 5 | 2 Bedrooms
Contemporary cool ekes from every crevice of Mexican Groove, a modern and trendy apartment in the heart of Condesa. Its wonderfully well-appointed décor is a mixture of minimalism mixed with touches of Mexican flair. Its spot in a secure apartment building makes it great for families and individual travelers alike while housekeeping, concierge and security services will make your vacation run without a hitch.
Secure your luxury apartment in Condesa
When you book your luxury apartment in Condesa, let Villas by Journey Mexico take care of everything for you. Not only can we secure your dates for you (including hard-to-get dates) but we can also help you organize the perfect Mexico City vacation, whether it's a romantic weekend getaway, business trip, or part of a longer Mexico adventure.
We also have the expertise and connections to arrange incredible tours and trips including off-hours access to some of the capital's most famous landmarks. Our expert guides can provide unrivaled insight into the capital, Condesa, and all their attractions. Just fill out our quick Trip Planner and one of our villas experts will get back to you.