5 Luxury Villas Perfect for a Girls' Getaway in Mexico
If you're thinking about a girls' getaway to Mexico, a luxury villa is the ideal option. They're big, they're beautiful, and they can cater to every need.
So, whether it's for a college reunion, bachelorette party, or just because, here are some of our favorite luxury villas that make for the best girls' trip to Mexico.
Luxury Villas That Are Perfect for a Girls' Getaway to Mexico
Villa Renata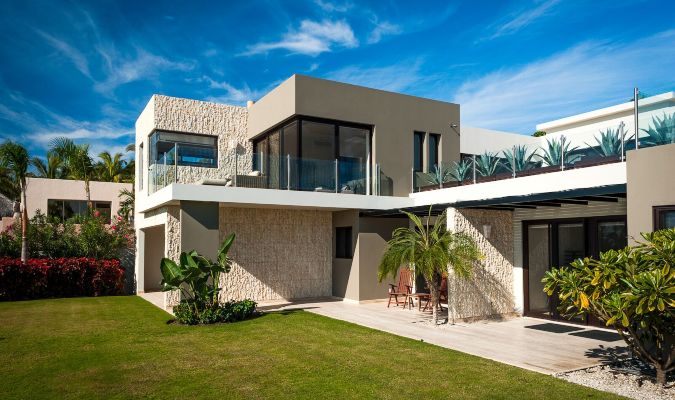 El Corridor, Cabo San Lucas | Sleeps 14 | 7 Bedrooms
Nestled within the private gated community of Santa Carmela, Villa Renata is both very secure and boasts gorgeous views over the Sea of Cortez. Seven well-appointed bedrooms offer plenty of space for a large getaway while a daily maid service makes it utterly relaxing.
The whole group will love the in-house spa, which offers massages and pedicures, while the rooftop terrace is the perfect place to be for sunset cocktails.

Villa la Roca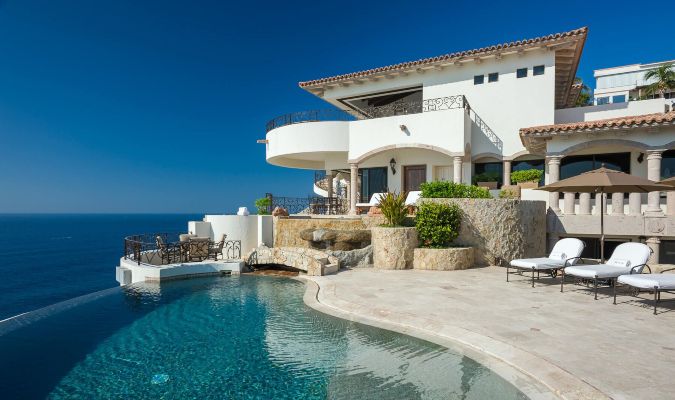 Pedregal, Cabo San Lucas | Sleeps 33 | 8+2 Bedrooms
If you're looking for a girlfriend getaway in Cabo San Lucas, it doesn't get much better (or bigger) than Villa La Roca. This sprawling 15,000-square-foot sleeps 33, enough for a large bachelorette party or college get-together.
No matter how big your party, you can be sure there will be something for everyone to enjoy. A spa and steam room are perfect for those who'd like to relax, while a sea-facing heated swimming pool offers gorgeous views. Elsewhere, a gym, Jacuzzi, gourmet kitchen, home theater system, and easy access to the nearby wonders of Cabo San Lucas ensure excitement throughout the vacation.

Casa Tita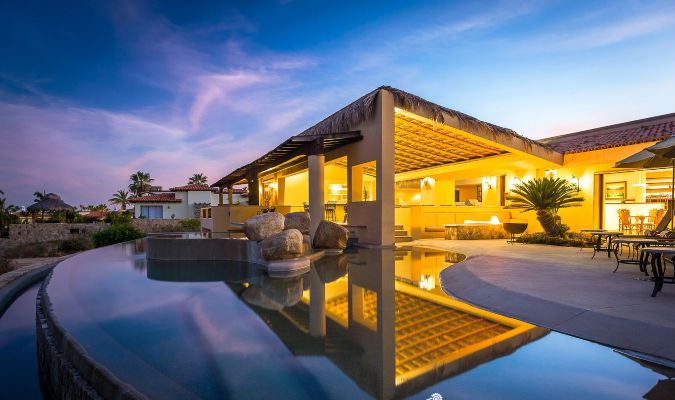 Punta Ballena, Cabo San Lucas | Sleeps 22 | 8 Bedrooms
Enjoy a getaway in one of the most exclusive communities in Los Cabos, Punta Ballena, with a stay at Casa Tita. This 8,000-square-foot Los Cabos accommodation is home to plenty of excellent places for group catch-ups including a wet bar, fire pit, and palapa.
A separation between the living areas and bedrooms means those who want to party late into the night can do so, while those looking for a wonderful sleep can do so in peace.

Villa Alma Rosa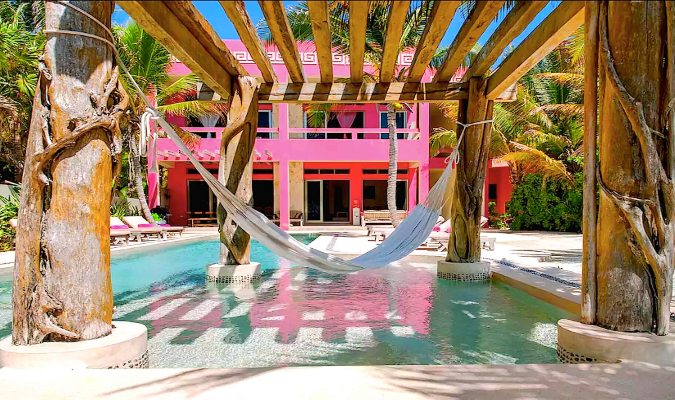 Akumal, Riviera Maya | Sleeps 8+4 | 4 Bedrooms
Beautiful Villa Alma Rosa sits right on the white sands of Akumal's Jade Beach. Take a few steps from the accommodation to the glittering Caribbean Sea and spend the day soaking up rays with your friends. If you'd prefer, this luxury accommodation also boasts a swimming pool with plenty of sun loungers around the outside.
The adventurous members of the group can grab some kayaks and head on to the sea, while everyone else can relax at the rooftop wet bar. Staff, including a cook and housekeeper, plus 24-hour security means everyone can completely relax.

Hacienda Paraiso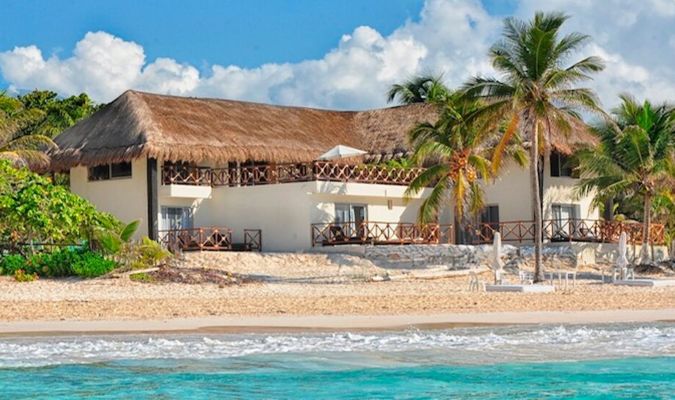 Tulum | Sleeps 16 | 6 Bedrooms
A Tulum girls' trip offers the chance to indulge in a heady mixture of fun and adventure on the Caribbean coast. Hacienda Paraiso sits within the grounds of El Paraiso Hotel & Beach Club, which means access to its wonderful dining and spa facilities.
The villa itself comes with a rooftop plunge pool, beach loungers, and housekeeping staff. Lazy days can be spent relaxing on the beach sands, which are only a few short steps from the villa itself.

Book Your Girls' Getaway to Mexico
Booking a girls' getaway to Mexico couldn't be easier. Simply fill out our Trip Planner and we'll secure your ideal luxury villa. What's more, as on-the-ground Mexico experts, we can help you to plan exciting activities outside the villa.