Get to Know Laid-Back Isla Mujeres
The stunning Isla Mujeres, enveloped by gorgeous Caribbean Sea, lies just off the coast of Cancun and can be reached by a short ferry ride from the mainland. As a natural paradise surrounded by tranquil waters, the island was aptly considered by the Mayans as a sanctuary for Ixchel, the goddess of fertility and happiness.
This tropical oasis charms visitors with its natural beauty and laid-back vibe. Known for white sand beaches and peaceful, turquoise waters, Isla Mujeres is the perfect place for a relaxing escape in the Mexican Caribbean. The island is small at 7km long, making it easy for guests to visit the town centre's shops and restaurants, and enjoy the dreamy beaches dotted around the island like sparkling Playa Norte.
Aside from lounging in a heavenly setting, there's plenty to do for those who like a little exploration on their vacation. The calm and crystal-clear waters make for amazing snorkeling and scuba diving experiences, boasting celebrated spots like the Manchones and El Farito reefs, as well as the unique MUSA underwater sculpture park!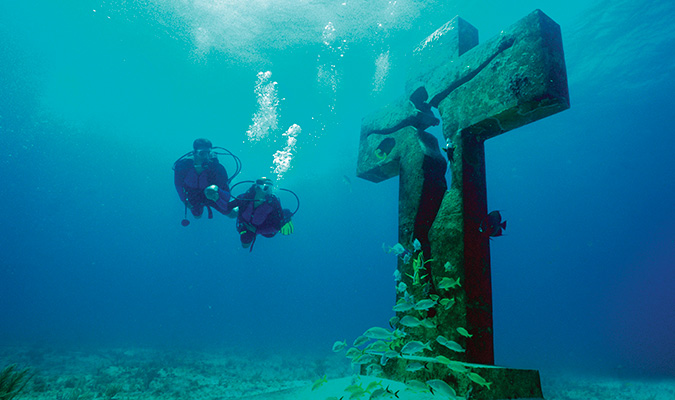 You can also get to know the waters from a different angle on a catamaran charter, or, back on dry land jump on a bicycle and head to the Mayan vestiges on the South point of the island. Set the alarm to catch one of the awesome sunrises that grace Isla Mujeres each morning, or admire the evening´s sunset colors with a cocktail.
If this sounds like your kind of island getaway, you'll want to take a look below at the luxury Isla Mujeres villas we love.
Lola Estate
Spread over 10,000 sq. ft., Lola Estate incorporates two villas side-by-side, together sharing 13 bedrooms. The oceanfront complex offers privacy and sparkling views of the water.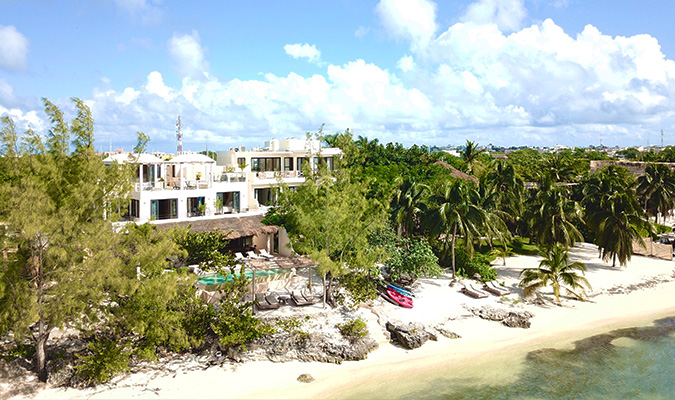 Casa Lola
Forming half of the above estate, 7-bedroom Casa Lola has a stylish open-plan layout and D-shaped infinity pool. Follow gentle wooden steps in the garden that lead straight onto the sand.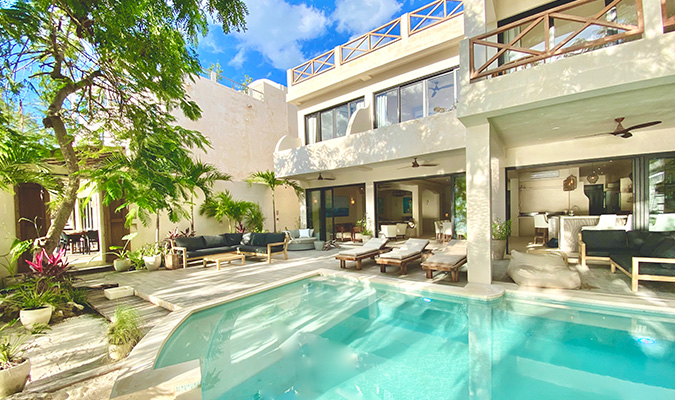 Villa Encantada
Warm and homely with colorful furnishings, Villa Encantada completes Lola Estate with 6-bedrooms. Relax on the outdoor patio by the pool, just steps from the Caribbean Sea.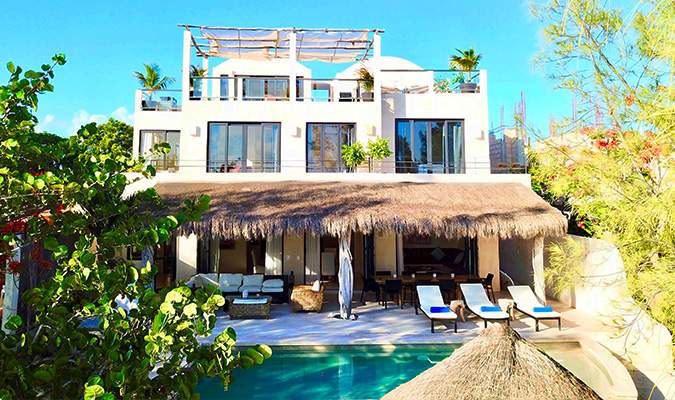 Casa del Cielo
Casa del Cielo offers guests a quaint, oceanfront, home away from home. The 3-bedroom villa is great for couples or intimate family gatherings, with direct access to the water through a lush garden.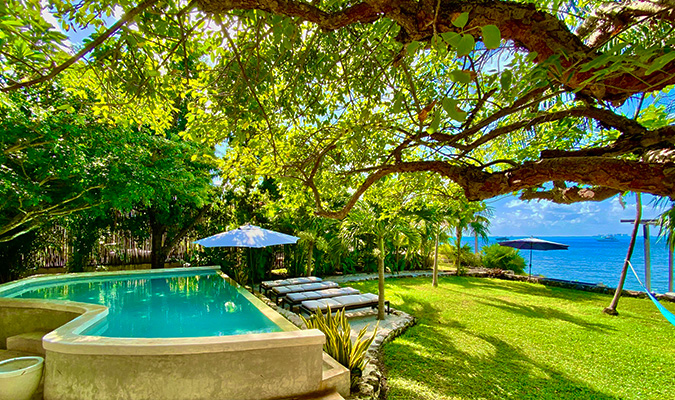 Casa Coco
Casa Coco
exudes island chic, with artistic design and an expansive infinity pool. Hosting 10 bedrooms and an expansive rooftop, the beautiful oceanfront villa is ideal for yoga groups and larger-group vacations.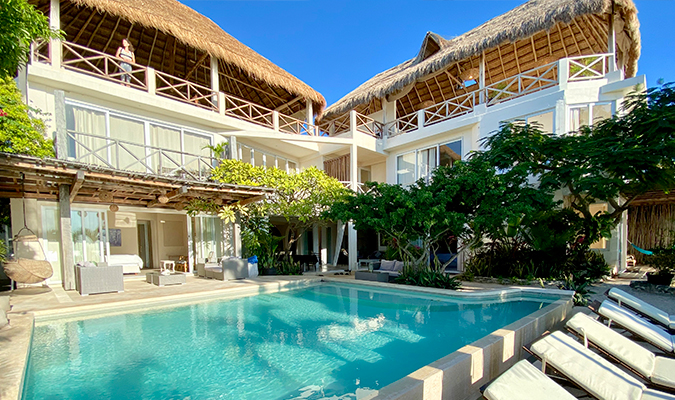 Not sure which Isla Mujeres Villa is right for you? Our villa experts recently spent some time on the island to give you a first-hand look of what each has to offer. Check out the stories below or choose to speak to our villa experts now!