Explore The Wonders of Tulum from Luxurious Casa Napa
Nestled on a sandy beach on a private bay in Tulum, the gorgeous seven-bedroom Casa Napa is ideally located for adventures in the nearby region. Local wonders include a Mexican-Caribbean island, ancient Maya ruins, and one of Mexico's most important and biologically rich natural habitats.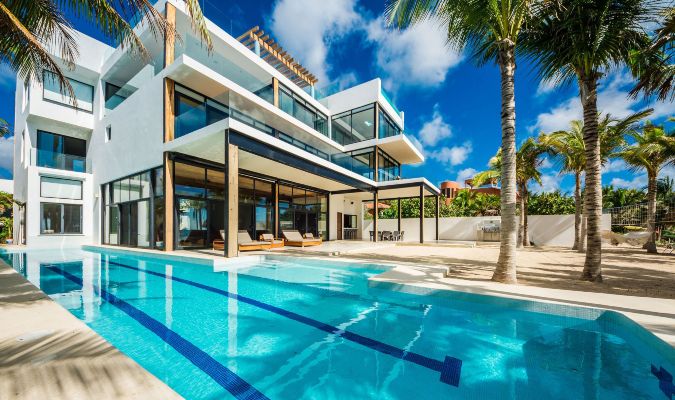 Escaping the luxury villa, however, may be more difficult. One of the finest luxury getaways in Tulum, Casa Napa, has an ocean-side swimming pool, rooftop plunge pool, and direct access to the beach. Completing the experience is a highly professional team of staff, which includes housekeeping and maintenance.
If guests do manage to tear themselves away from this gorgeous villa, however, there's plenty to do nearby. Here are five wonderful experiences and activities to enjoy with a stay at Casa Napa.
Experiences near to Casa Napa in Soliman Bay
Tulum beach ruins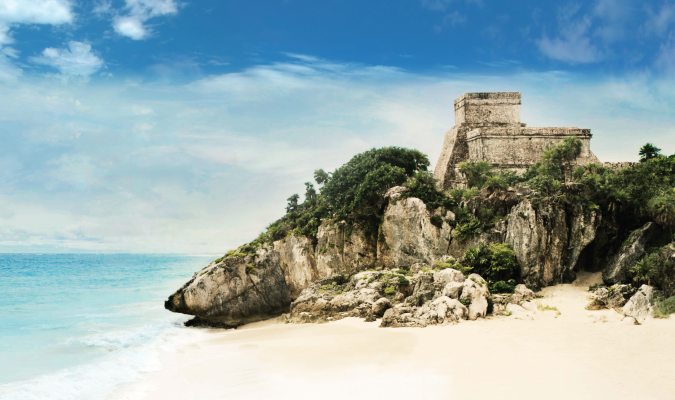 Distance: 14km/8.5 miles
Time in car: 16 mins
The history of the Maya continues to draw tourists to Mexico from all over the world. And one of the most important stops on the tourist trail is the gorgeous Tulum beach-side ruins. Hovering over the Caribbean Sea, these ancient temples and structures are particularly eye-catching.
Visitors can opt to take guided tours to learn more about the ancient city, which was once a center of trade for jade and turquoise, or simply admire the ruins from the waters below.
VbJM Tip: Journey Mexico can organize an off-hours visit to the Tulum archeological site, avoiding the crowds that flock there daily.
Coba archeological ruins
Distance: 62km/39 miles
Time in car: 55 mins
The sprawling ancient Maya city of Coba hit its peak from 600AD to 900AD with a population of around 50,000 people. The ancient civilization left plenty of ruins, some 6,000 in total, but not all are open to the public now.
Visit the Coba ruins today and you're bound to see plenty of tourists on bicycles, using pedal power to cover the expansive site in less time. Undoubtedly, Coba's most popular ruin is the Nohoch Mul pyramid, a giant structure that visitors can climb for stunning views over the jungle treetops.
Sian Ka'an Biosphere Reserve
Distance: 80km/50 miles
Time in car: 1 hour 40 mins
The Sian Ka'an Biosphere Reserve is one of Mexico's most important protected areas and home to a plethora of wild and exotic animals. Hiding within the UNESCO World Heritage Site and its many habitats are jaguars, pumas, manatees, dolphins, spider monkeys, crocodiles, and turtles plus hundreds of different bird species.
Visitors can take a boat ride through the lagoons and mangroves, visit a Muyil-Maya temple, and float along the lazy river.
VbJM Tip: Combine a stay at Casa Napa with a few nights in Mukan, a 10-bed luxury villa nestled within the Sian Ka'an.
Cozumel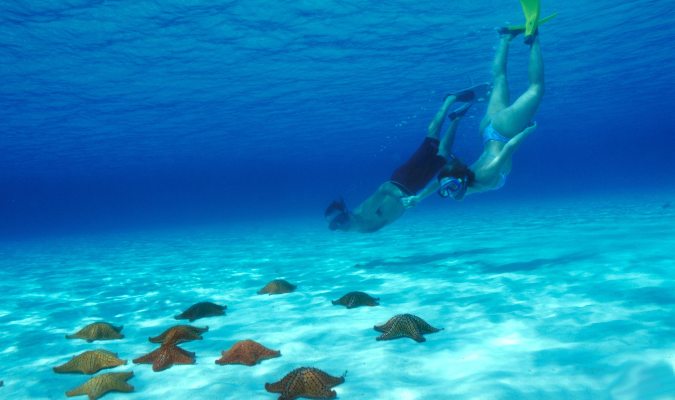 Distance: 67km/ 42 miles
Time in car: 1 hour 50 mins inc. ferry
The gorgeous Mexican-Caribbean island of Cozumel is a picture-perfect day escape from Casa Napa. Head to Playa El Cielo, a white-sand beach, for a gorgeous day relaxing and cooling off in crystal-clear waters.
Perhaps the greatest draw to Cozumel is its wonderful snorkeling and scuba diving opportunities. Local sites, including Santa Rosa Reef, Paso del Cedral Reef, and Palancar Reef – all great places to swim among the tropical fish who call the waters around Cozumel home.
Yal-Ku lagoon snorkeling
Distance: 17km/ 10.5 miles
Time in car: 20 mins
A short drive from Casa Napa is Yal-Ku Lagoon, a protected snorkeling area with clear waters and plenty of animal life. The waters of Yal-Ku take on a magical glimmer where the freshwater of the lagoon meets the connecting Caribbean Sea.
It is big enough to spend a large portion of the day exploring its many hiding places, while its hammocks and chill-out areas are the perfect place to rest after spending time exploring the waters.
Book an unforgettable vacation to Casa Napa
Book a stay at Casa Napa and, not only can we secure those hard-to-get dates, but we can organize every single detail of the trip, including all the experiences listed above. Simply fill out our Trip Planner and a Villas by Journey Mexico Travel Planner will get back to you shortly.