8 Gorgeous Mexican Villas with Their Own Private Beach
For a world of total peace, book a Mexican villa with its own private beach. No loud music, no other people, just cool breezes and sounds of the sea. Life doesn't get better.
Take a look below at some of the magnificent villas in our portfolio with their own soft sands just a few steps away. If you find something you like, speak to a Villas by Journey Mexico Travel Planner who can secure your dates plus any additional activities or transportation you'd like to include.
Mexican villas with their own private beach
Casa Tesoro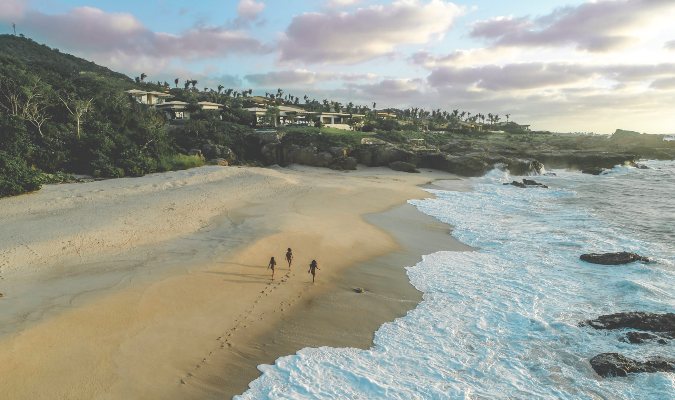 Sleeps 18 | 7 Bedrooms | Punta Mita  
Perched on a low bluff overlooking a turquoise cove, Casa Tesoro is the perfect setting for a beach vacation. Direct access to a secluded beach makes lazy days by the sea a dream.

The Tree House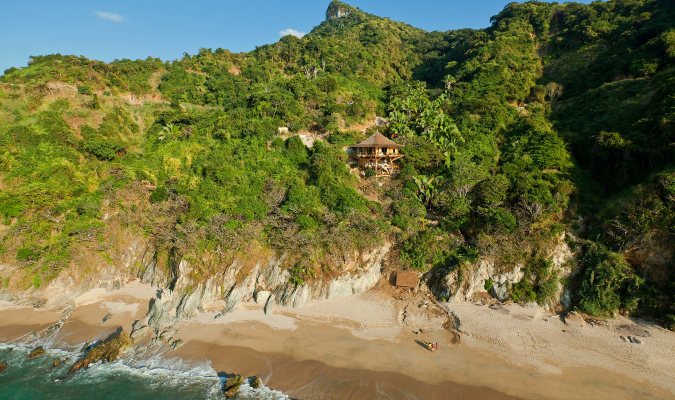 Sleeps 4 | 1 Bedroom | Punta Mita  
A tranquil getaway where jungle hills meet the Pacific Ocean, The Tree House is one of Punta Mita's finest villas. Guests enjoy panoramic views across the waters and sea swims with no-one else around.

La Troza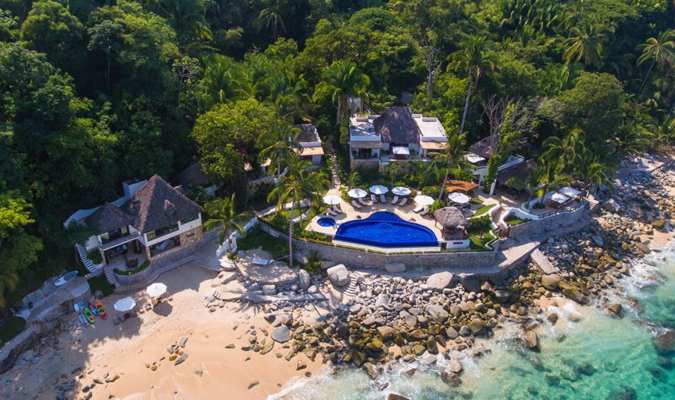 Sleeps 16 | 8 Bedrooms | Puerto Vallarta  
Nestled in the jungles of Boca de Tomatlan, La Troza offers the ultimate in secluded luxury. Guests arrive by private boat, spending days by the infinity pool or exploring the Pacific.

Casa Papelillos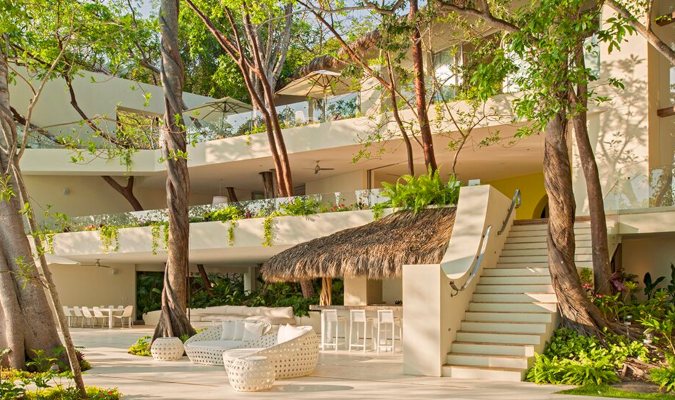 Sleeps 10 | 5 Bedrooms | Puerto Vallarta  
Sitting on the shores of the Bay of Banderas, Casa Papelillos is a spectacular getaway with breath-taking ocean vistas. It boasts world-class amenities plus access to the exclusive El Paredon Beach Club.

Casa Naiik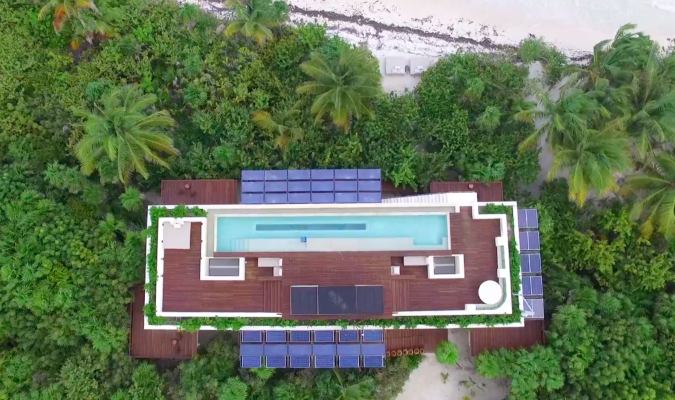 Sleeps 8 | 4 Bedrooms | Tulum  
Hidden by the lush vegetation of the Sian Ka'an, Casa Naiik offers utter seclusion from the outside world. Relax and rejuvenate by the roof-top pool or on the secluded white-sand beach.

Mukan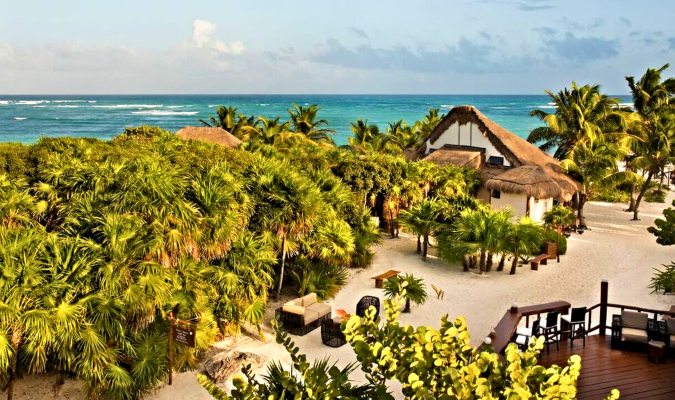 Sleeps 20 | 10 Bedrooms | Sian Ka'an  
Boasting powdery white sands and easy access to the Caribbean Sea, Mukan is a beach-lover's dream. Spend soothing days by the ocean or exploring the nearby wonders of the Sian Ka'an.

Casa Mis Amores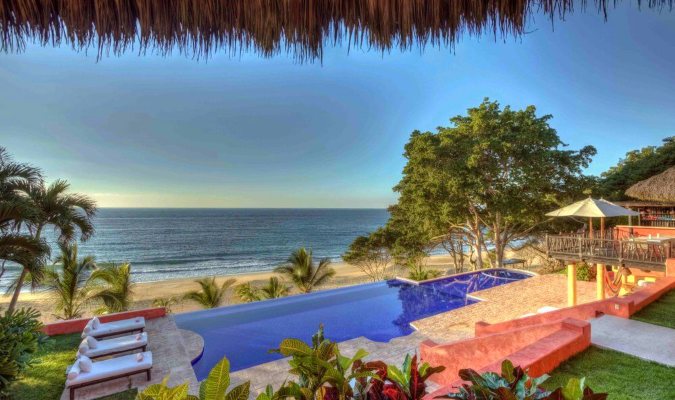 Sleeps 12 | 6 Bedrooms | Sayulita  
Near the dreamy surf town of Sayulita sits Casa Mis Amores, an elegant beach-front villa hidden by jungle foliage. Here, Balinese-style meets Mexico's natural beauty for an unforgettable stay.

Brisa del Mar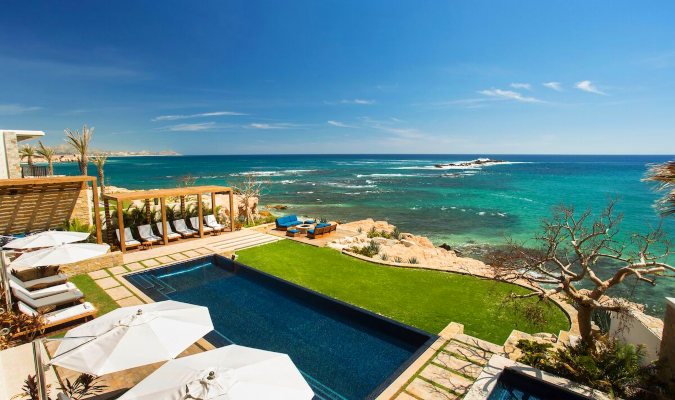 Sleeps 12 | 6 Bedrooms | Los Cabos  
Part of the Chileno Bay Resort in Cabo San Lucas, Brisa del Mar boasts stunning vistas over the Sea of Cortez. Days are spent relaxing by the infinity pool, while nights unfold around the fire pit.

Crafting the ultimate beach vacation
Now you know where you want to stay, contact a Villas by Journey Mexico Travel Planner to secure your luxury villa and enjoy the soft sands of Mexico's Pacific or Caribbean coast. If you'd like to add a thrill or two into your vacation, our expert travel advisors can help secure some incredible activities. From swimming with whale sharks to taking a private catamaran onto the Caribbean Sea, Villas by Journey Mexico can arrange that for you.